Fine, call me rude. I know, I led you on about the Apricot Butter.
My cold got the best of me while writing yesterday's post so I went ahead and posted the stuffed pretzels without the butter recipe.
Do you forgive me? No?
How about if I show you this?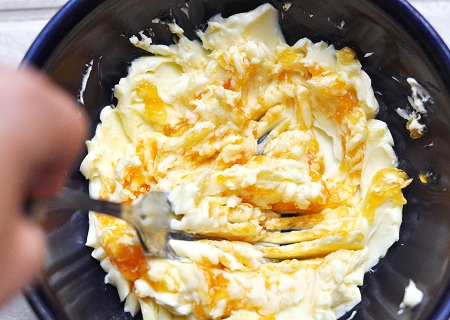 And a peek at this?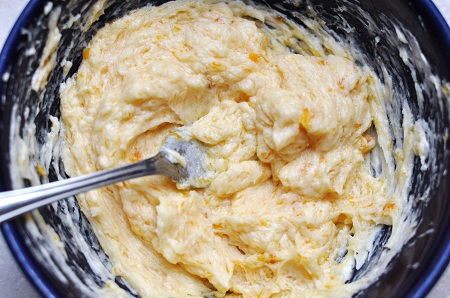 Now you like me right?
Apricot Compound Butter Recipe
Ingredients:
1 stick of organic unsalted butter, softened
4 Tablespoons apricot preserves (I used Trader Joe's)
Directions:
1. Placed the unwrapped butter in a bowl and allow to come to room temperature.
2. Add 4 Tablespoons of the apricot preserves to the butter and mix well with a fork. Add more preserves if you wish.
Simple right?
By the way, you can find me at Bake, Craft & Sew along today with a great Sweet Potato Gingerbread Pancakes in a Jar Holiday Gift Idea.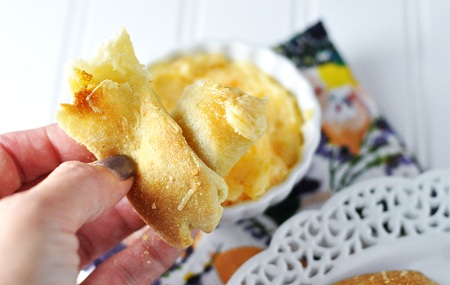 What are your favorite compound/mixed butters?