I knew it would happen one of these days and it finally did!
While at the She Streams conference this past weekend, I was able to spend some time talking to my friend, Stephanie (whom I met two years ago) and her boss, Lisa Druxman of Stroller Strides. I was well aware of who Lisa Druxman was as I actually looked into starting a Stroller Strides franchise when my daughter was an infant.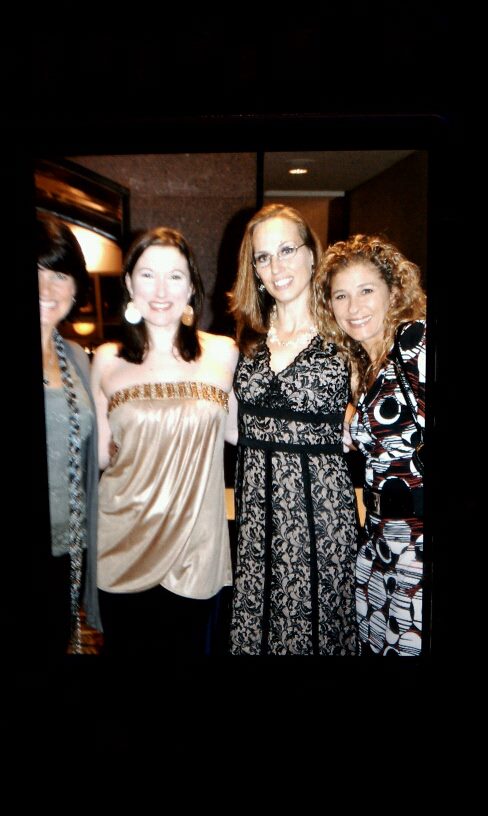 I also knew Lisa Druxman was into fitness and health but I tell ya, after we spent an hour talking Saturday night, I felt invigorated. To talk food philosophy, feeding kids AND have someone understand, agree and want to listen is so inspiring and encouraging. Plus, my sweet dance partner (long funny story) Stephanie also has this same food philosophy. Boo-Yah!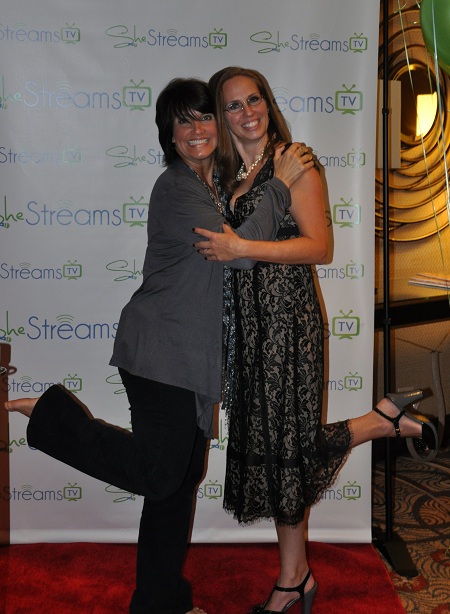 To them, I dedicate this salad. I can envision us sitting around a table with a Starbucks coffee and nibbling on this salad. Cheer Ladies!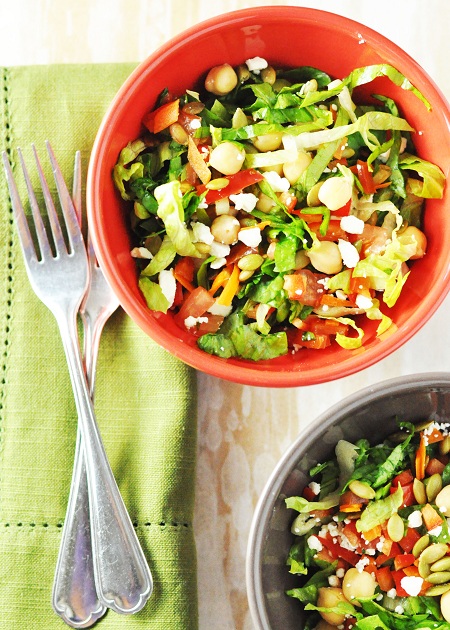 Chickpea, Roasted Pepita & Feta Salad Recipe (serves 4)
Ingredients:
1.5 cup baby spinach, sliced into thin strips
1.5 cup romaine lettuce, sliced into thin strips
1/2 15 oz. can of chickpeas, rinsed and drained
1/2 carrot, grated
1/4 cup roasted salted pepitas (pumpkin seeds)
1/2 red pepper, chopped
1/3 cup crumbled feta cheese
olive oil & red wine vinegar to taste
Directions:
1. Prepare of all ingredients and combine in a bowl.
2. Drizzle on olive oil and vinegar, toss well and enjoy.