Do you recall when I attended the grand opening of the Garden City Rhode Island Pinkberry?
Luckily, they allowed me back as last Wednesday a group of 'digital women' from Rhode Island were invited to network, laugh & swirl up a storm with Pinkberry.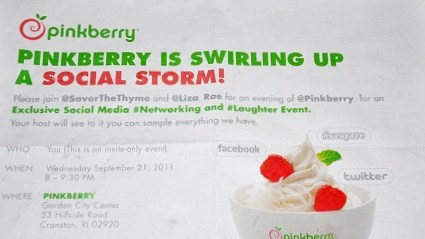 This group of women did not form out of thin air: A few months ago, I set on a mission to form a group of digital media women in Rhode Island and so far we are 44 members strong. I look forward to us sharing our goals and supporting each other.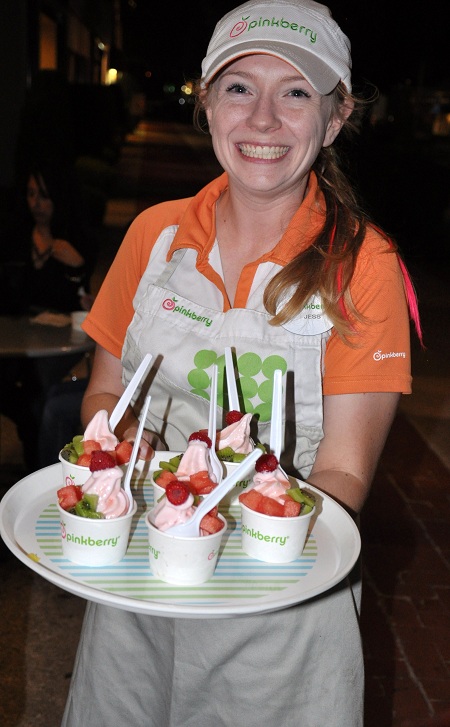 During our evening, the owner, Brian Galvin of the Pinkberry in Cranston, RI and the Pete Casey, Director of Pinkberry's East Coast Operations hosted us (along with the always bubbly Jess) to share their fabulous froyo, the company philosophy and some information about their upcoming flavors.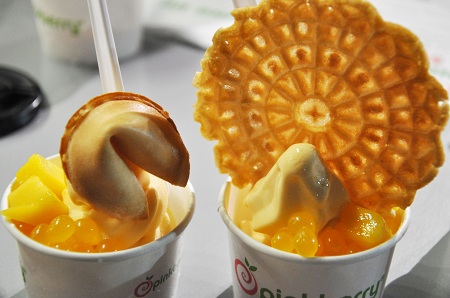 We nibbled on the PB&J, Mango with waffle cookie or fortune cookies, chocolate and the original froyo with strawberries & swirl pearls (brand new!). 
Any guesses as to the next flavor they are debuting soon? Yes, Pumpkin!!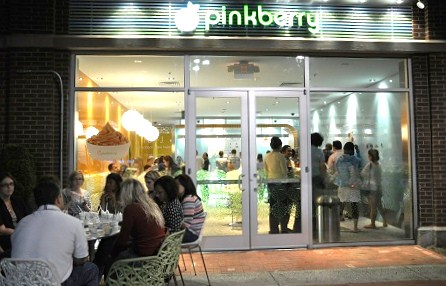 Besides the delicious frozen yogurt & truly amazing custom service, I love the way this company believes in and invests in the community. No wonder why there are lines out the door at 9 pm.
Look carefully: I think you can see my tonsils.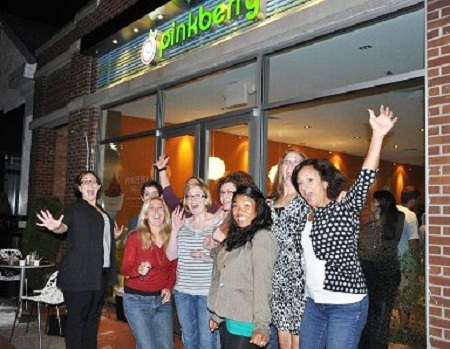 Thank You Pinkberry Garden City!
What is your favorite frozen yogurt flavor?