I know what you are thinking: 'What is going on with that pink haired lady Jen?!' AND 'Hey, does that say 'FREE Target Gift Card?!' Well, Congratulations, your eyes are in tip-tip shape.
Let me explain; When I was asked about writing about this service, I went and did some research and dang, I fell in love with this app.:"This free Digital Folio shopping app allows shoppers to cut through the noise surrounding so many promotions while making it possible for all types of retailers to have their inventories visible"
I thought 'Wow, this is cool. I/You can simply take our Christmas list, find out which store has exactly what you're looking for at the best price, then save your finds in shopping lists that are automatically updated when prices change and can be opened, viewed, and shared wherever you go? awesome!' Well, it gets better because you can WIN Target Gift Cards valued at $5, $10, and $25 each in the Digital Folio Holiday Hot List promotion!
From 10 a.m. – 10 p.m. Eastern Standard Time each day through December 22, shop online for toys, save select toys to your Digital Folio shopping list, and get Target Gift Cards direct to your list!

It's easy and fun, and each registered Digital Folio user is eligible to win one $5, $10, AND $25 gift card every day! That's up to $40 in possible daily winnings! Add that up through the end of the promotion on December 22, and that's a possible total win of hundreds of dollars in Target Gift Cards! What are you waiting for!
Read more about how YOU can win in the Digital Folio Holiday Hot List promotion HERE! The first Digital Folio users to claim the limited number of Target Gift Cards each day WIN! The more toys you save into your list, the better your chances!
Digital Folio will be provide HINTS each day about winning toys on Facebook and Twitter!
Digital Folio IS Power Shopping Perfected™!" Now get shopping!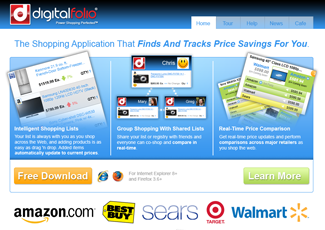 Disclosure: I am being compensated by Resourceful Mommy Media for my time posting about the Digital Folio app.