Busy, busy, busy…..we all are super busy right now and need fast and easy dinner recipes right? Well, here you go! Use your favorite sausage or leftover chicken.
psssst…yes, I know that is not rigatoni in the photo but I am not at home so I can't look up what the pasta is called. Do you know?
Portuguese Sausage & Rigatoni (4 servings)
Ingredients:
½ pound rigatoni or favorite sturdy pasta, cooked and drained
6 ounces chorizo, removed from casing and chopped
2 teaspoons olive oil
2 cloves garlic crushed
2 cups quality marinara or spaghetti sauce
3/4 cup half and half
1/3 cup parsley, chopped
Directions:
1. Bring a pot of water to a boil and cook the pasta as instructed on the package.
2. Meanwhile, prepare the remaining ingredients. Heat the oil in large skillet over medium heat. Add the garlic and sausage and cook for 3-4 minutes.
3. Add the sauce and half and half and simmer for 5 minutes. Add the cooked pasta and sprinkle with parsley.
Oh, I have to go, my ride is here….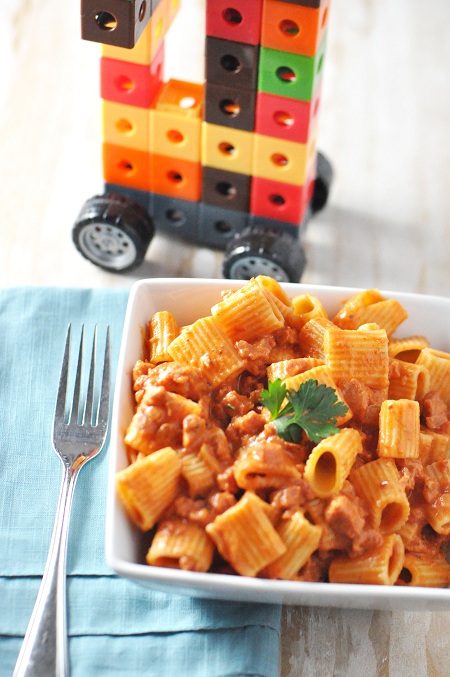 Looking for more Portuguese inspired recipes? Also, come on over to Facebook and tell me about recipes you need.