We have lived in this town for 10 years and just this past Sunday I found out that we have a certified, legal-beagle, real Forest.
Following church and the mandatory iced coffee pick-up, one of the kids said 'Daddy, can we hike the blue trail in the forest today?'. I had heard my husband and the kids refer to a forest before but thought it was just a glamorous term for a trail they found.
See, my husband has recently began the habit of going hiking with the kids while Mommy is cooking up a storm on Sundays. Seeing how I am at home cooking, I had not yet taken part or seen where these hikes in the 'forest' had taken place. That all changed yesterday when I asked to see this 'Forest' and was shocked to see that there really is a forest in this town.
There is even a big formal sign that states 'Town Forest'. So there.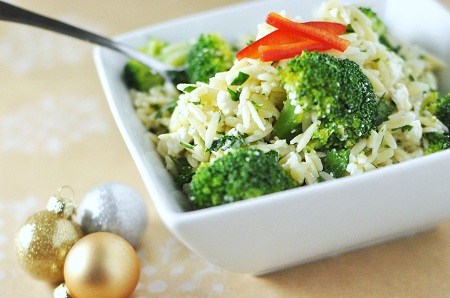 Whole Grain Orzo Salad with Broccoli and Feta (Serves 4)
Ingredients:
1.5 cups orzo (whole wheat is available)
2 cups broccoli, cooked and cut into small pieces
1 large clove of garlic
1 tablespoon fresh parsley, chopped
1 tablespoon fresh cilantro, chopped
1/3 cup crumbled feta
1 tablespoon lemon juice
1 tablespoon extra virgin olive oil
1 teaspoon red wine vinegar
fresh Parmesan, optional
Directions:
1. Bring a large pot of water to a boil and cook the orzo as instructed on the package.
2. When there are 3 minutes remaining, add the broccoli to the same pot as the orzo. Drain both and cover the orzo and broccoli with cold water and set aside.
3. Meanwhile, combine the garlic and the herbs in a medium size bowl. In a separate small bowl, whisk together the lemon juice, olive oil and vinegar in a small bowl.
4. Drain the orzo and broccoli again, add to the garlic and herbs, pour the dressing over and gently combine. Sprinkle some Parmesan on top if you wish and serve.
Do you go for family hikes?