If truth be told, this is exercise three however, since I only made it all formal in the New Year, we will call it #2.
For this two-week period we will be performing the Plie Squat.  I found a video that demonstrates the proper way to perform the exercise.*
By the way, I created a sweet Pinterest board showing all kinds of booty-related exercises.
Are you on Pinterest? Follow my boards and be inspired.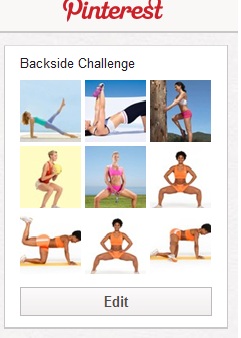 *I am not a doctor, trainer or miss know-it-all so consult someone who is.
Photo credit: Fitnessmagazine.com