This past Saturday, I hosted a little peanut and book themed baby shower. Yes, we also just threw a Lego birthday party but I love to entertain so it is all fun!
The theme of the shower was 'peanuts' because Sarah often refers to her little baby girl as 'peanut' and since her family would soon be throwing her a traditional baby shower, I decided to make this one a book themed party. I asked the attendees to bring their favorite books that they have read their children.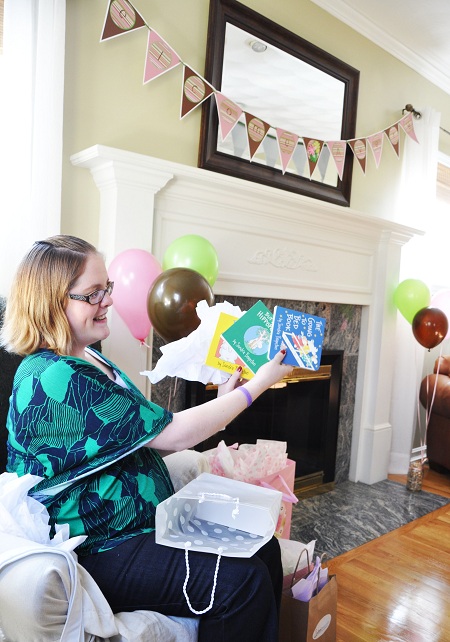 We first enjoyed some chit-chat, then some games (word scramble and bingo) .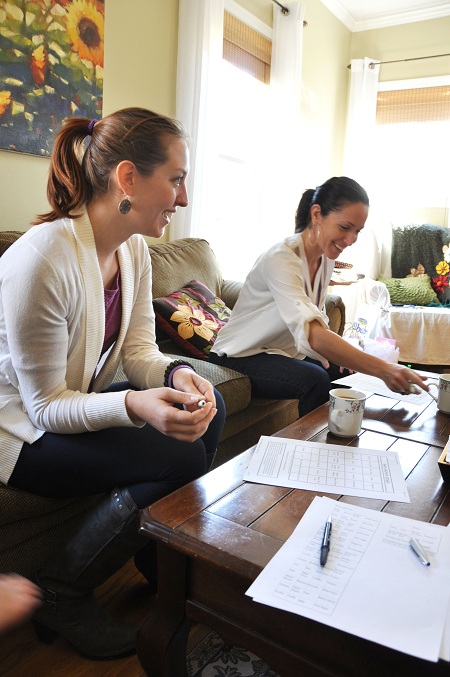 Then enjoyed some lunch.  We dined on mushroom crostini, a spinach and endive salad with apples, raisins and peanuts, peanut satay wraps, sweet potato wraps, fruits & veggies and to drink, strawberry lemonade before we moved onto opening gifts.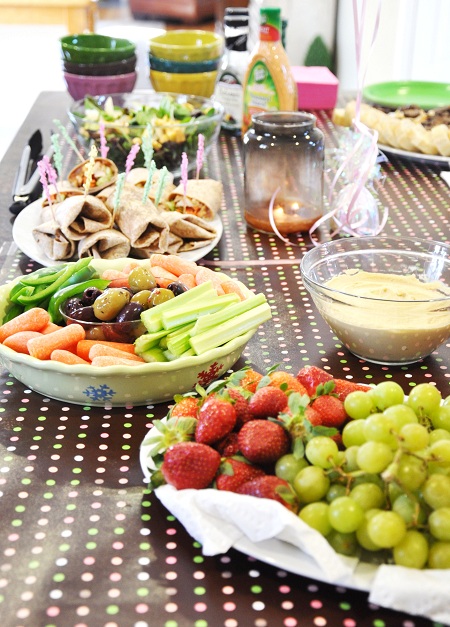 Our son has a bit of a crush on Sarah (and vise-versa)…..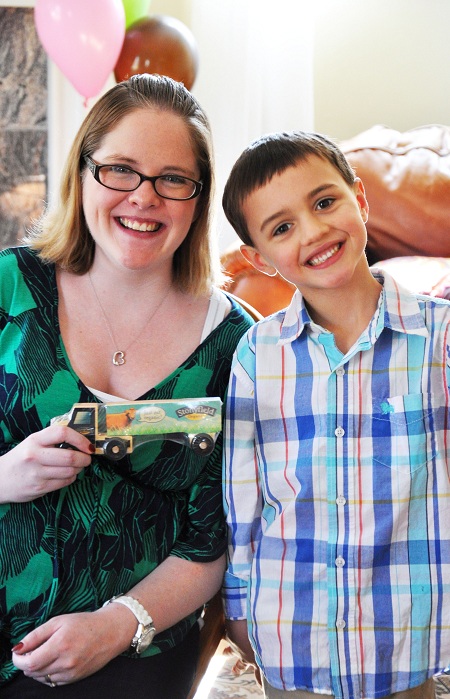 Our daughter enjoyed helping.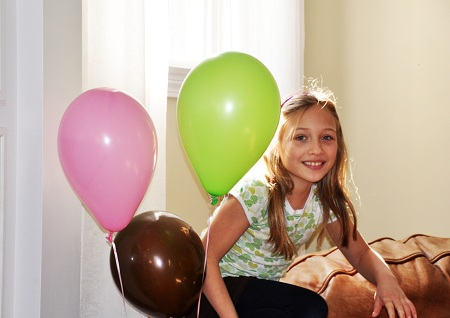 The cupcakes were vanilla or chocolate with icing and topped with a circus peanut that I had spray-painted pink using Wilton food coloring.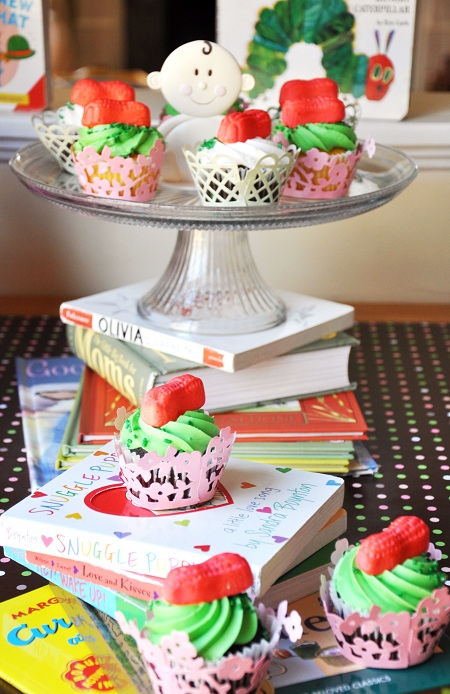 You may have noticed the color theme of brown, green and pink. This special little girl has many neutral greens, browns and forest animals in her room. She will now also have the gorgeous wall flag you see above the mantle in some photos, that my friend Kim made. Gorgeous right? Adore crafty peeps!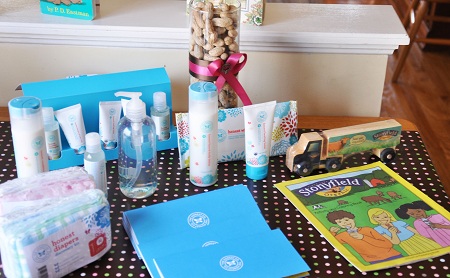 Love what Sarah deemed the 'Rhode Island' inspired diaper by The Honest Company!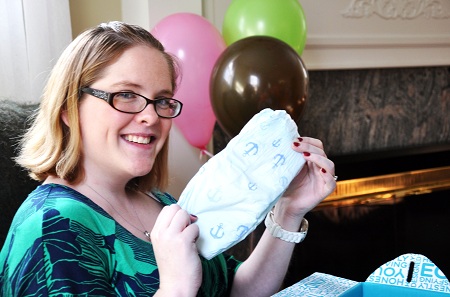 Thank you to the Honest Company for sending sample sets to each guest and to Stonyfield yogurt for the Yobaby coupons and gifts for the mom-to-be.