Okay, these is not a 'normal' garlic bread BUT it does have the makings of garlic bread sans butter but trust me, you will not miss it.  I said trust me!
But first, a little something to make you turn the no-butter frown up-side down: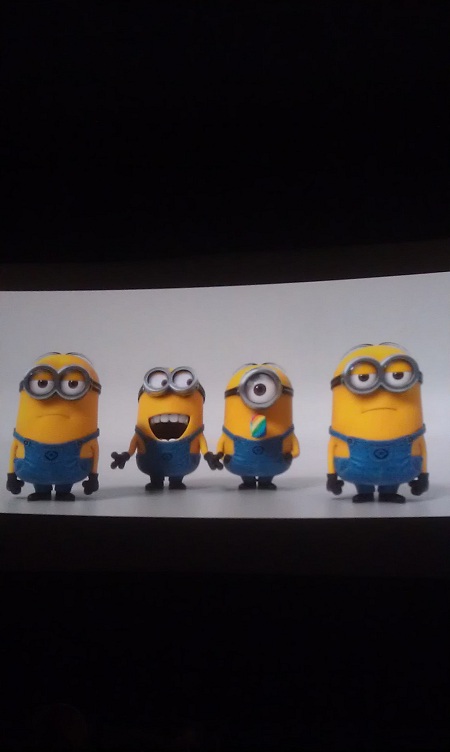 Now that you are smiling, I can go on with the story and recipe. I have a dear friend, Dawn coming to visit. She was a bridesmaid in our wedding 10.5 years ago. Oh, I have missed seeing her glowy face.
Yes, she knows I am not supposed to talk but she does not mind, I will be an even better listener.
She eats a gluten-free diet so while I was shopping yesterday, I was on my way to grab some gluten free bread to make bread crumbs when I spotted gluten free bread crumbs. Sweet, I thought, once less step for me. This morning, I headed into the kitchen to experiment making some gluten free recipes and I scored big time! While the chicken tenders were crisping in the oven, I concocted this recipe – people, it pretty much tastes like garlic bread with a slice of tomatoes.
Run to the kitchen and make it!
What is wrong? Are you still pouting? Ohhhhh, you want more cheese. No Problem!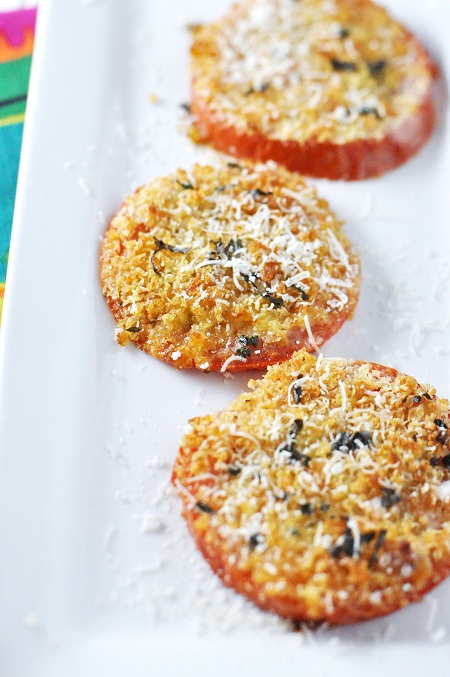 Aw, now what? Oh, you think I need to serve my friend Dawn some milk with this? Okay.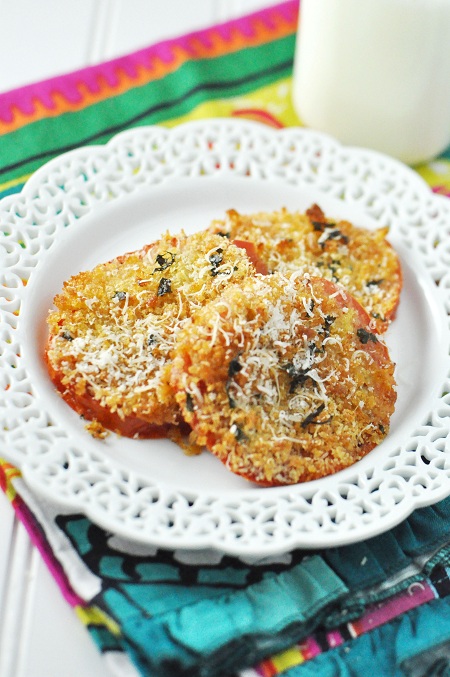 By the way, if you are all into winning $350 or taking a trip to Cali., or a cooking class or Udi's coupons, be sure to enter the Udi's 'Look Again, It's Gluten Free' Contest.
schmering garlic all over….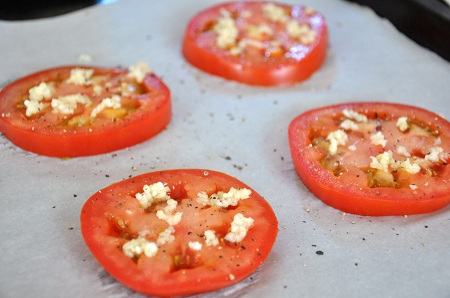 Getting ready to get warm and melty….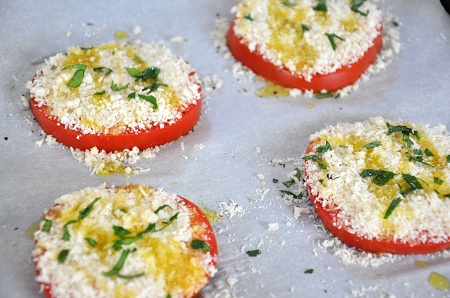 Easy Baked Cheesy Garlic Bread Tomatoes (serves 2-4)
Ingredients:
1 large organic tomato, cut into fourths horizontally
1/4 cup freshly grated Parmesan cheese
1/4 cup bread crumbs (gluten free or not)
2 cloves of garlic, minced
small handful of fresh parsley, chopped
pinch of coarse salt
pinch of freshly ground pepper
1-2 teaspoons extra-virgin olive oil
Directions:
1.Preheat oven to 425° F.
2. Mix the bread crumbs and Parmesan together.
3. Place the tomatoes on a baking sheet (I lined mine with parchment paper). Top with garlic followed by Parmesan/bread crumbs mixture, salt and pepper and parsley. Drizzle with oil and bake until the tomatoes are tender, about 10 minutes.