Our daughter's request was to have a party at a gymnastics studio and to have a rainbow party. We did our best to make that happen.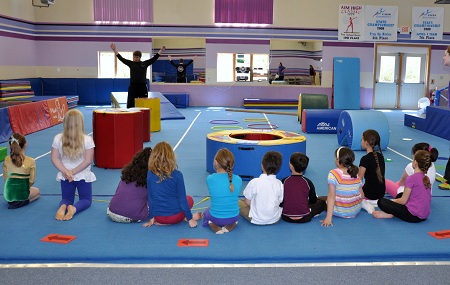 For the cupcakes, I used mostly natural food coloring as I did with these cupcakes but added 2 drops of artificial to each color for added brightness.
The kids helped to decorate their own cupcakes…..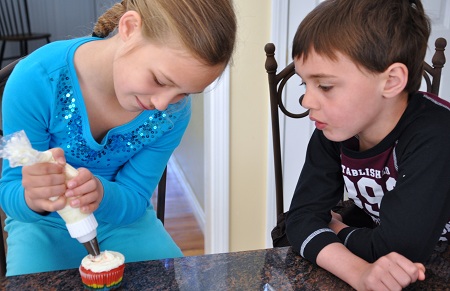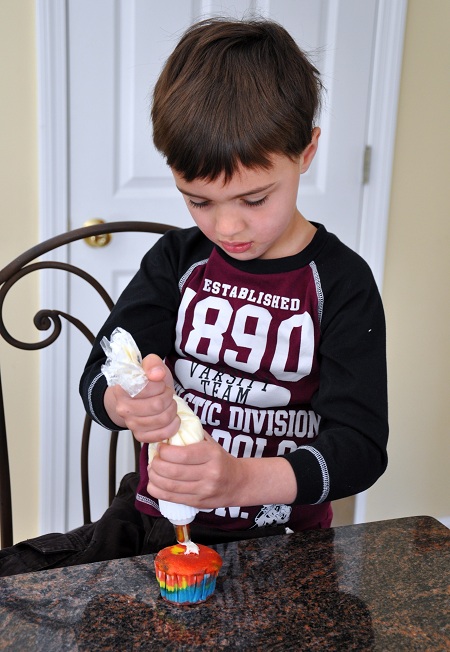 Isabel and daddy choose the favors or a rainbow colored notepad, pastel mechanical pencils and small bottles of bubbles. Isabel and I stuck a rainbow sticker on each bottle along with a thank you note and curled ribbon (no pictures = boo!)….
We labeled the small water bottles with rainbow 'Happy Birthday'…..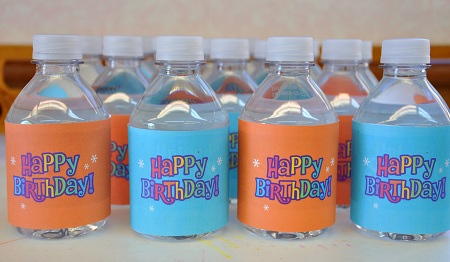 The day was rainbow-licious!