Good Morning! This morning, I am sharing an early 'day in the life' post because I want you to know that today is Dunkin Donuts Iced Coffee Day!
What does that mean to you? well, it may mean nothing depending on where you live but here in Rhode Island and Massachusetts, today only, when you buy an iced coffee, a generous portion of the money in donated to Hasbro Children's Hospital fund. So I say 'drink up!'
This morning began with me munching a Good n Natural bar on the way to the gym….have you tried them? After my workout, I grabbed my first iced coffee of the day.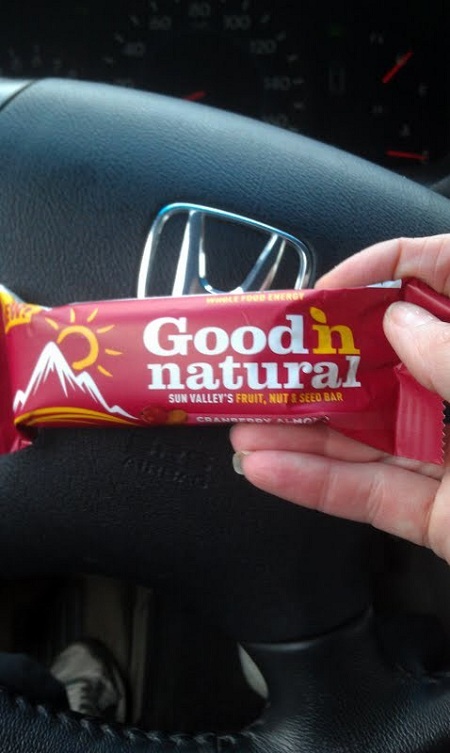 Then I was able to get in and out of BJ's Wholesale with only 1 item (well 2) and only spending a few bucks – now that is a miracle.
Now I am about to create today's 'Purse to Plate' meal and you are going to love it so check back at  7 p.m. EST tonight!