Happy Sunday Everyone!
I hope you have enjoyed your weekend. The sun came out a bit today so I felt the need to plant some flowers while my husband cleaned the shed and the kids ran around us.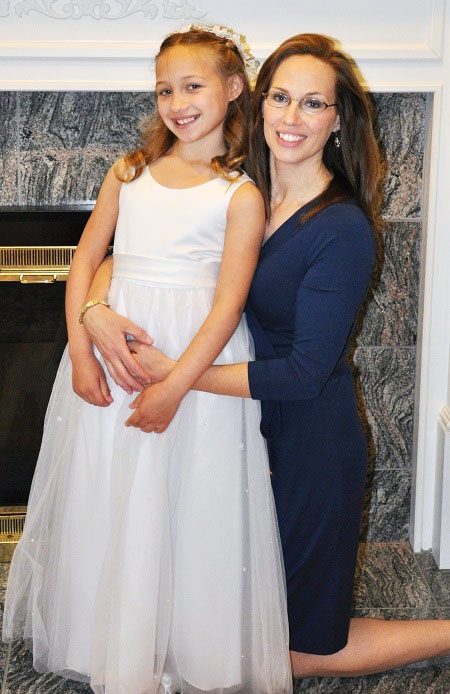 We have had a few exciting days around here as we prepared for our daughter's communion yesterday. On Friday I was in full swing preparation mode with cleaning, cake buying and preparing to host the maternal grandparents for the weekend. However, they had car trouble on the way here and had to turn around and go home, fearing they would never make it here. The kids were sad but then their Godfather called to say he was coming down and smiles returned.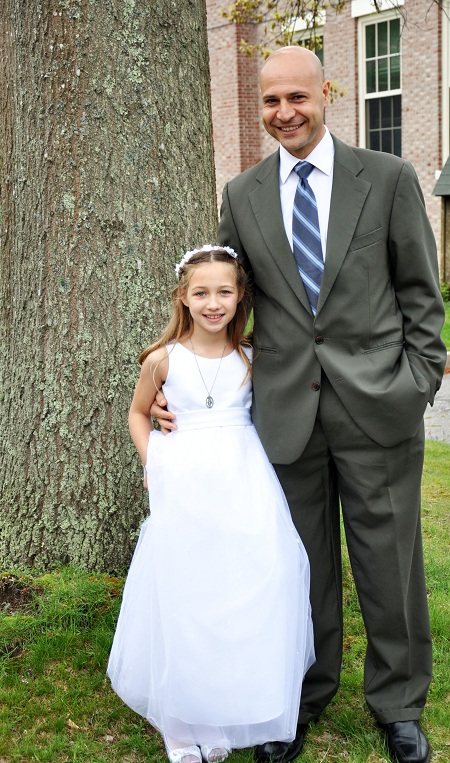 The day started off early and we arrived in the church full of excitement. It was so heart-warming seeing all the children posing for photos, giggling and the boys and the girls finding silliness in seeing each other all dressed up.
Isabel was thrilled to be sharing this special occasional with her classmates as well as her buddy since birth, Maddie.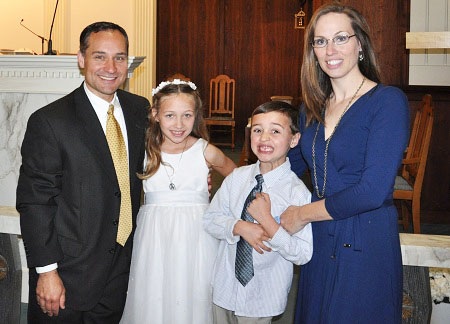 The ceremony went off without a hitch and then we went home to relax at home before a lovely celebratory lunch with the paternal Grandparents.
After lunch, we went back home to prepare for Maddie and her family to come share some riDQulous ice cream cake with us.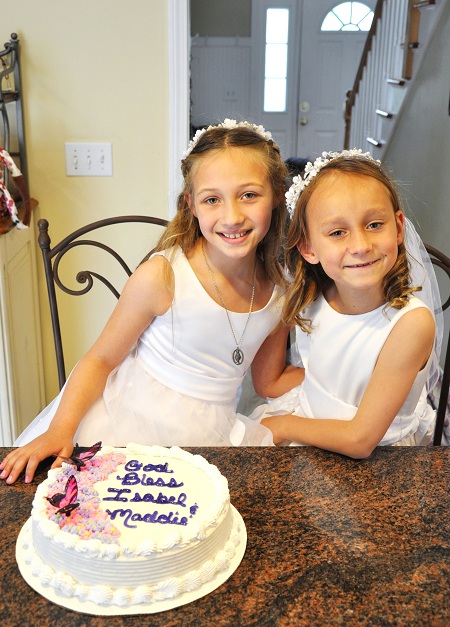 After they left, we played a bit more and then headed out to pick up one car that was at the repair shop and then I took Isabel out for some mommy-daughter time shopping.
Such a blessed day!