For me, the Purse to Plate series is not just about coupons, saving money or a recipe. It is also about friendship and sharing. I look forward to learning, laughing and sharing with Karen each week. Soon she will be moving to another part of RI and although I know I won't see her each week at CVS, I know we will continue to learn, laugh and share from and with each other.
Back to savings: This week I did not purchase too much although I did score a crayola kit 75% off and used $3 in Extrabucks to buy it. However, Karen saved big this week (over $66!) and although I could create a number of recipes with that money, today I will share this Greek Inspired Chicken Breast Recipe.
Feel free to modify this based on what is on sale at your local store such as, using a different cheese, type of tomato, herb or even meat/protein.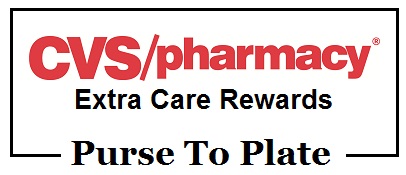 Cost Breakdown:
Chicken $1.50 (B1G1 – $3.00 for 2 packs but froze one):
Grape tomatoes $1.50
Olives $.62
Feta  $.63
Baby Spinach $.15 (B1G1 so reduced price)
Pantry Staples: AP flour, oregano, pepper, salt, olive oil, garlic $1.00
Total = $5.40 but if you serve to 6 people = ~87 cents per person. Crrrr-azy!!!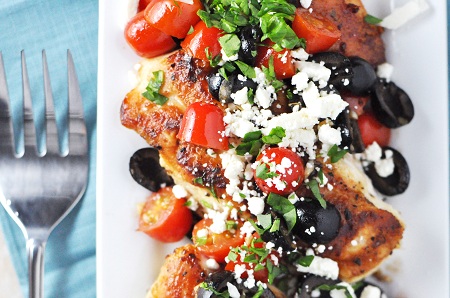 Greek Inspired Chicken Recipe (Yield = 6)
Ingredients:
1/3 cup all-purpose flour
A few pinches of dried oregano
A few pinches of ground black pepper
A few pinches of coarse salt
1 1/2 lbs, boneless skinless chicken breast, cut in half lengthwise (3 chicken breasts in the package)
3 tablespoons olive oil
2 garlic cloves, roughly chopped
1/2 pint grape tomatoes, halved
3 oz of large black olives, pitted and halved
1/2 cup crumbed feta
Small handful of baby spinach, chopped
Directions:
1. Heat 2 tablespoons of the oil in a large skillet over medium heat.
2. Place the flour on a large plate and scatter oregano, pepper and salt on top. Dredge each side of the chicken breast in the flour and set carefully in the heated oil. Repeat for each breast and cook for 4-5 minutes until browned.
3. Flip the chicken breasts over and cook for another 3-4 minutes or until the internal temperature of the chicken is 165 degrees. Meanwhile prepare the remaining ingredients.
4. Remove the chicken from the skillet and set aside on a platter. Turn the heat to low, add the remaining tablespoon of oil into the pan followed by the garlic. Stir for 30 seconds and then add the tomatoes and olives and cook, stirring often for 1-2 minutes.
5. Top the chicken with the tomato-olive mixture, followed by feta and baby spinach (or mint, oregano, parsley, basil etc).
Go to Koupon Karen's post where she will show you how she saved over $66!