I am so proud of the strides I have made savings money, matching coupons up to the sales at CVS and maximizing the ExtraBucks Rewards! Not only did I save $33.64 but walked away with $7 ExtraBucks for my next trip and bought all the items for under $10!!
Karen has taught me so much and I hope I have inspired her to make some quick yet real meals. By the way, did you know Karen has written The Everything Couponing Book?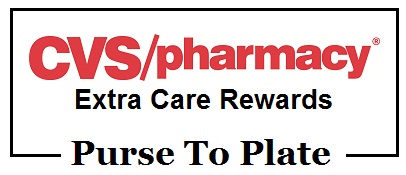 Now don't think I am not going to make you stop at the sandwich after you worked so hard to save. Nope, I am also going to say, grab a bag of Nature's Promise Veggie Chips ($2) to eat with a side of Organic Strawberries ($3.99) this Memorial Day weekend.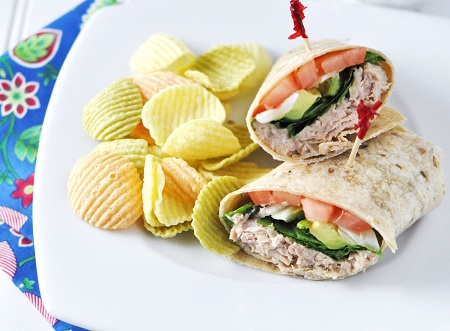 Tuna & Avocado Wrap (Yield = 4 wraps)
Ingredients:
2 cans of Chunk Light Tuna in water
2 teaspoons light mayonnaise
1 teaspoon olive oil
salt and black pepper, optional
4 Whole Wheat Wraps
4 leaves Romaine lettuce
8 slices of Avocado
1/4 Vidalia Onion, sliced
8 slices of Tomato
Directions:
1. Mix the tuna, mayonnaise, olive oil and black pepper together. Taste and season with salt if necessary.
2. Place each wrap on a plate, layer with lettuce, avocado, onion, tomato and tuna and close the wrap. Enjoy!
Cost Breakdown:
Tuna $2.35 ($4.69 for 4 cans)
Mayonnaise $0.30 ($1.50 on sale & coupon)
Olive Oil $0.10
Salt & Pepper $0.10
Wraps $0.75 ($1/50)
Lettuce $0.35 ($0.67 cent per head)
Avocado $1.00 ($1.50 per avocado)
Onion $0.21 ($0.83 whole onion)
Tomato $1.00 (whole tomato)
Recipe Cost: $6.16 /4 ppl = $1.54 (Grocery total = $11.89 + chip $1.50 + berries $3.99 = $17.38)
Please learn how to make this magic happen for you with the excellent instructions of Koupon Karen!
Wondering what to do with the leftover Avocado, Onion and Tomato? Make some Guacamole!!