Ben (6 Year Old Son): "Mom, when can we go to Italy?"
Me: "What made you think of Italy Ben?"
Ben: "Oh, today when Daddy was falling asleep on the couch, I watched House Hunters and they were in Italy"
Me: "Maybe we can go visit there when we go to Portugal to see where Daddy was born"
Ben: "Can we go see that leaning tower thingy? will it fall if we stand in it? will there be an earthquake? if there an earthquake, will it fall then?"
Me: "Do you mean the Leaning Tower of Pisa?"
Ben: "Yeah, that building. Are there earthquakes in Italy? cause I don't want to go there if there is earthquakes"
Me: "Well, you never know when or where there might be an earthquake really"
Ben: gentle crying ensues……
Me: thinking doh, bad move mommy and then saying "Uhhhhh…..want to play Angry Birds?"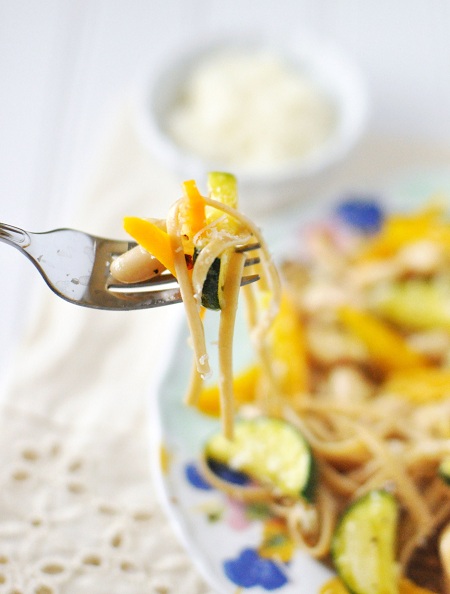 Lately, I have been trying to play around with some more meatless meals and seeing that soon there will be fresh, local vegetables, now is a good time to start experimenting.
Preparing the Zucchini…..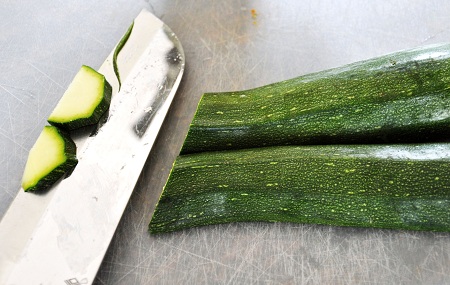 Chop, Chop…..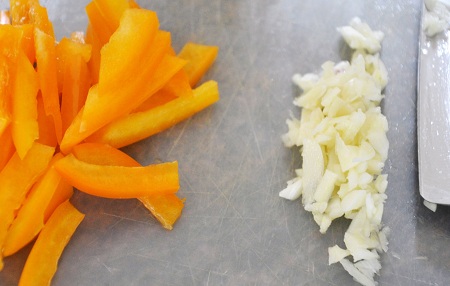 Sizzle, Sizzle…..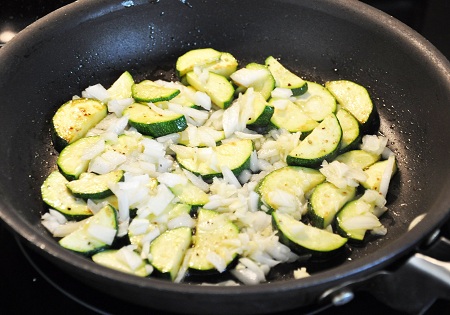 Linguine with Zucchini, Beans and Pepper
Ingredients:
1 lb. whole grain linguine
1 tablespoon olive oil
1 medium zucchini, cut lengthwise then sliced on an angle
Few grinds/dashes of fresh ground pepper
2 cloves garlic, chopped
1/4-1/3 cup chopped sweet onion
1/2 orange bell pepper, sliced thin
1 15-ounce can white beans (cannellini), rinsed
3/4 cup freshly grated Parmesan
Directions:
1. Bring a large pot of water to a boil and cook the pasta according to the box directions. Reserve ½ cup of the pasta water and set aside while you drain the linguine and return the pasta to the pot.
2. Meanwhile, heat the olive oil in a large skillet or wok over medium heat. Add the zucchini for allow to saute about 2 minutes on one side, flip, top with some black pepper and allow to cook another 2 minutes.
3. Add the onion and garlic and saute 2 minutes, stirring often. Toss in the orange bell pepper and cook for 2 minutes
4. Pour in the reserved pasta water, stir well and add in the beans. Cook for 1 minute, mix in 1/2 of the Parmesan and plate. Top with remaining Parmesan cheese.