We have company. We have sweet, lovely, warm hugs and kisses company as my cousin Sarah and her children are visiting.
Seeing that we are off to fit as much giggling and silliness into one day as possible, I put together a tried and true Fourth of July menu for your enjoyment.
Strawberry Lemonade for the Kids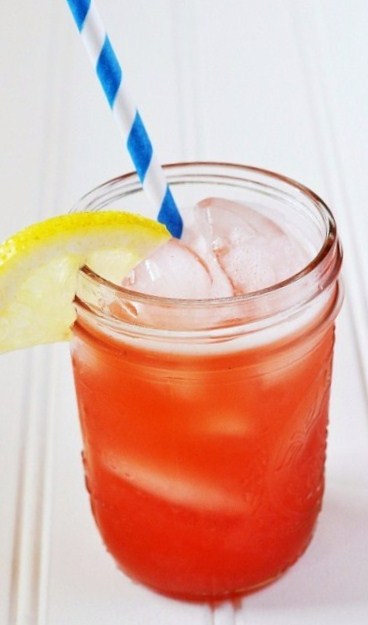 Fourth of July Cocktail for the Adults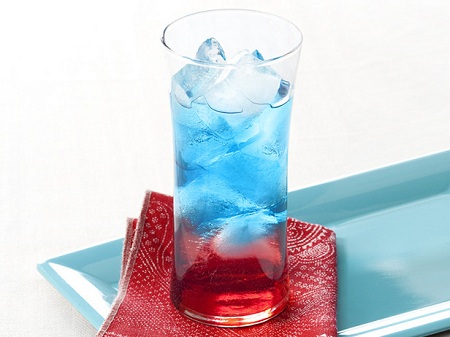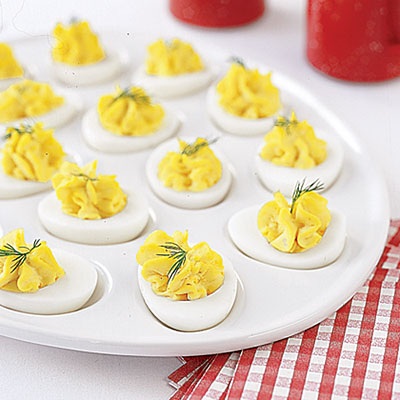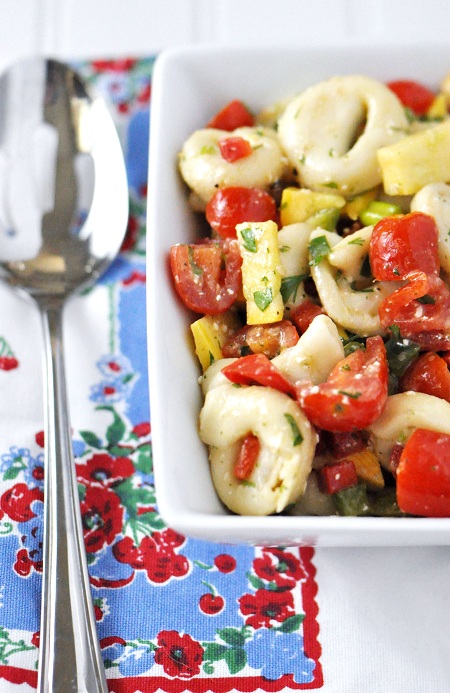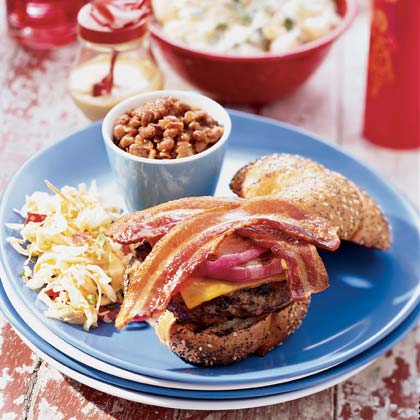 Grilled Hot Dogs with Hawaiian Pineapple Salsa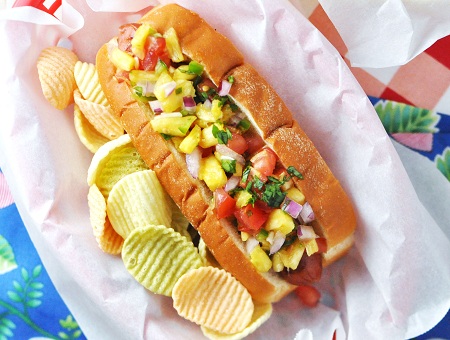 Grilled Chicken With White Barbecue Sauce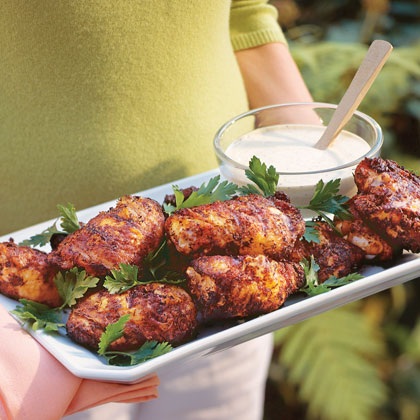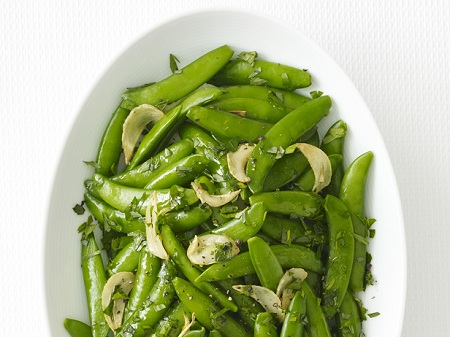 Red, White, and Blue Potato Salad : shown in lead photo – oh yum!
Watermelon, Feta and Basil Salad