This has been a medically challenging time for us. As in, I have declared that 'Apparently 42 is the new 80!'
To top off the time I have spent in vocal and physical therapy lately, I had an emergency trip to the doctor and hospital radiology department yesterday.
My husband had to leave work, get the kids from me, then take over when I headed to physical therapy.
Late last night, when everyone else was sleeping, I decided to break out the crock pot and make a special breakfast for my husband that would make him smile.
Luckily, both my hubby and son adore oatmeal so adding some fresh seasonal blueberries and cherries made it that much better.
*Thanks for going above and beyond my love*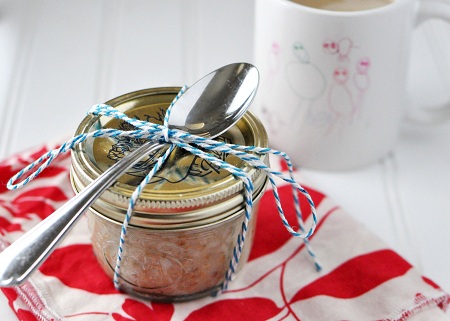 Overnight Crock Pot Steel Cuts Oatmeal with Raisins, Sunflower Seeds, Berries & Cherries
Ingredients:
1 – cup steel cut oats
2 – cups water
2 cups 1% milk
1/4 – cup brown sugar
1 Tablespoons cinnamon
A handful each of golden raisins, fresh blueberries, sunflower seeds and chopped cherries.
Directions:
1. Prepare your crock pot by spraying the inside liner with a light coating of non-stick cooking spray.
2. Pour in the steel cuts oats, water, milk, sugar and cinnamon and mix well. Cover and set to the low setting for 8 hours.
3. Scoop the oatmeal into a bowl and top with the golden raisins, blueberries, cherries and sunflower seeds.