You ever see those Lowe's Home Improvement commercials? Then you know their motto/mantra 'Never Stop Improving'?
Well, that is my motto for many things: my home, my mind, my body, my relationships and um, my recipes too!
I took the Green Goddess Garlicky Garden Dip and made it a dressing. Yes indeedy.
It is good enough to sip…..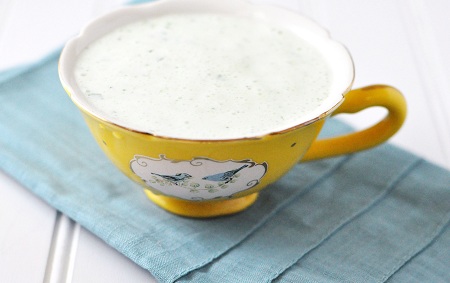 Just grab the cup or so of leftover green goddess dip, toss in some oil (grapeseed or evoo), your favorite vinegar and blend using an immersion blender or your food processor. Drizzle over your salad, veggies and watch everyone else drool. Pass them extra napkins.