I know I taunted you with just a little teaser photo the other day after I saw this post on Party Bluprints….
But with good reason as we were busy playing with the cousins however, I am here to make it up to you so without further ado: Fourth of July Red, White & Blue Cupcakes…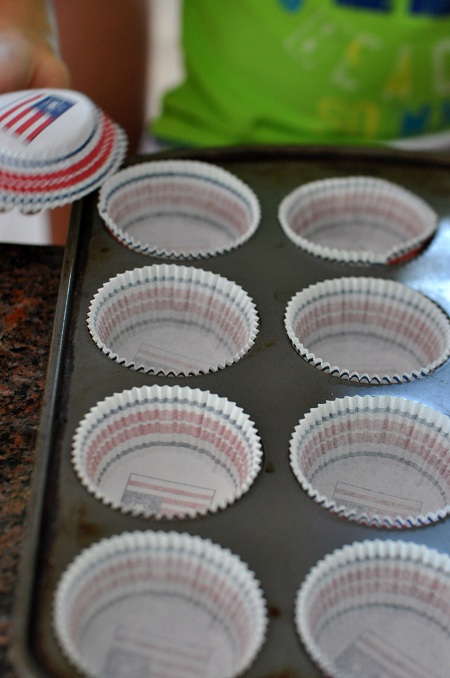 Mix the cake batter (Naturally Nora or a Trader Joe's boxed mix)…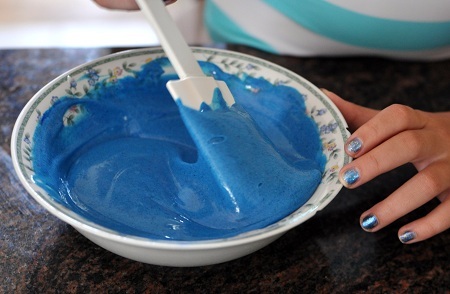 Split the batter into 3 bowls and set one aside. Color one bowl of batter red and the other bowl of batter blue(using mostly India Tree natural food with 2 drops of artificial coloring)….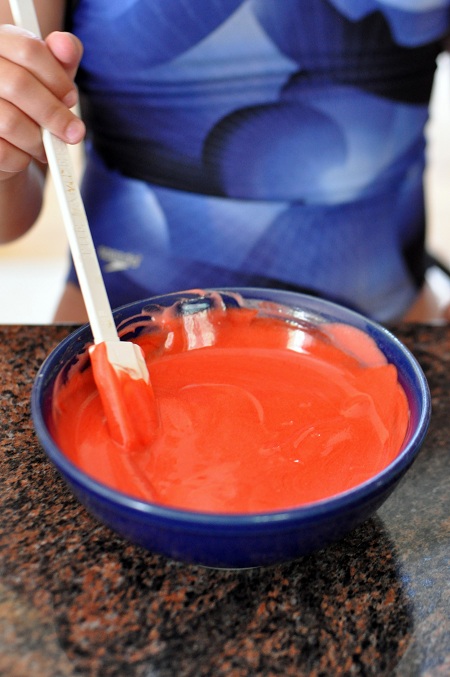 Now spoon about 2 tablespoons of red batter into each cupcake tin…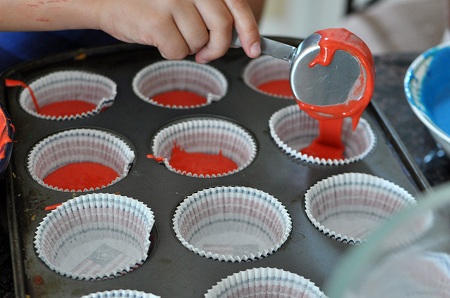 The the white…..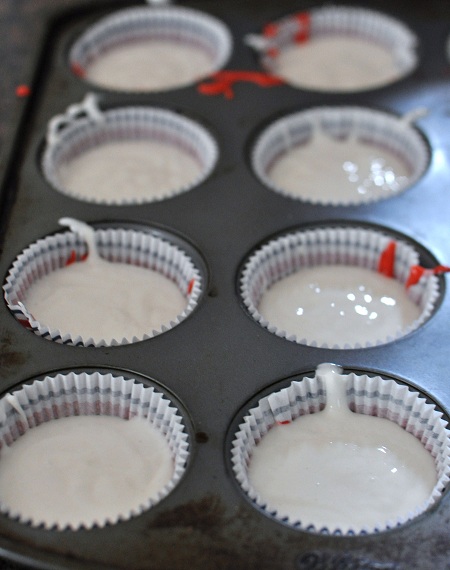 And finally the blue. Pop them into the oven for the suggested time on the box…….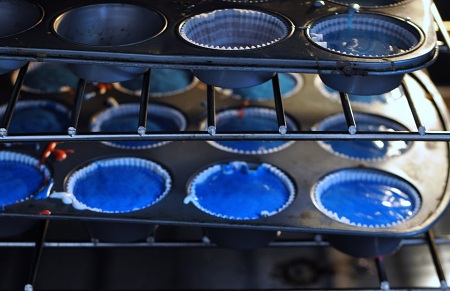 While the cupcakes are cooling, make the icing, split into 3 bowls again as you did above and tint two of the three bowl of icing…..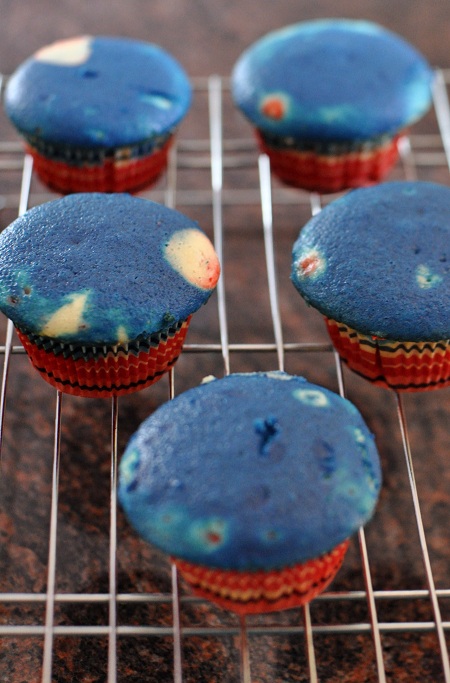 Time to add the icing aka frosting (Naturally Nora or a Trader Joe's mix)…..first drizzle on the white icing……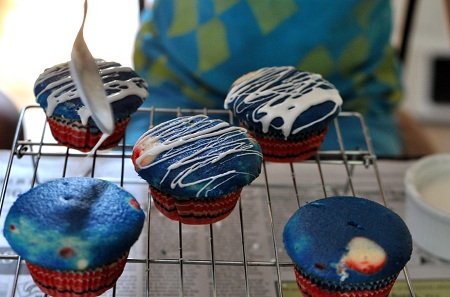 Followed by red icing in an alternating direction…..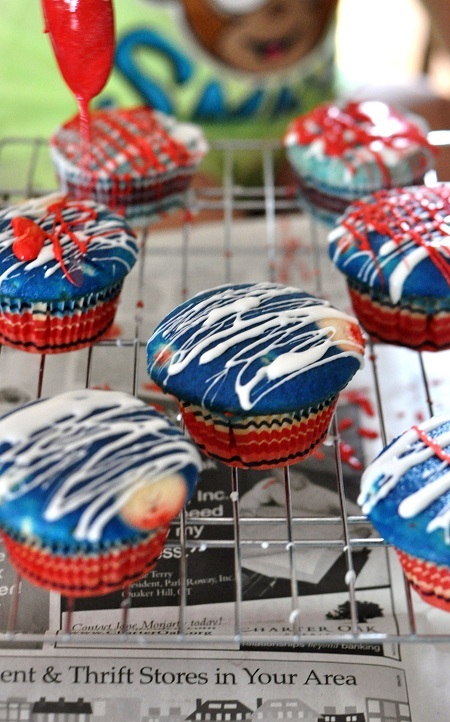 and blue of course!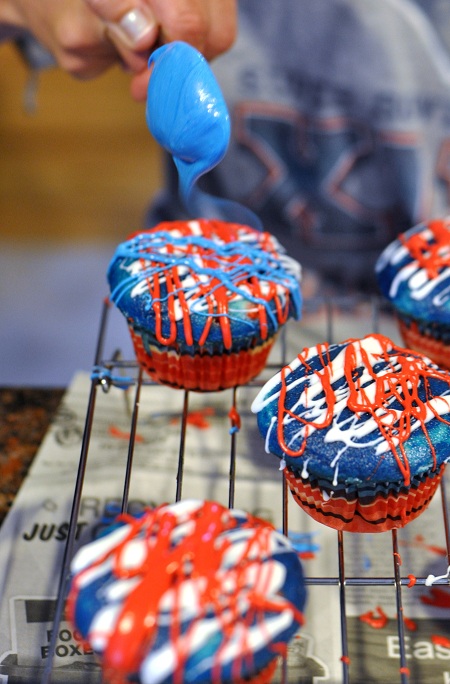 Followed by sprinkles!!