Wholly Guacamole! I think I caused the gasp that was heard around the world: All because I served the guacamole with vegetables.
Well, calm down everyone. You can have your bread for crying out loud.
That's right, I turned the guacamole into a fun and fabulous little party or late night snack.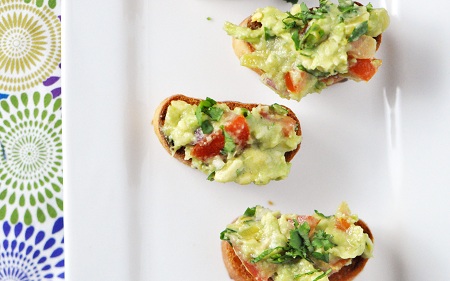 Do you feel better?
Wholly Guacamole Crostini Recipe (Yield = as many you want to make)
Ingredients:
Italian Dressing Guacamole
A loaf of fresh french bread
Directions:
1. Set oven to broil.
2. Slice the bread into 1/4 inch slices and place on a baking sheet.
3. Toast the bread under the broiler until nice and brown. Remove from the oven, allow to cool and then top with the guacamole.