Since our time at Story Land on the first day was only 3 hours long, we just had to head back the next day. We started off by heading to visit our favorite tree named 'Timothy'. We 'hung' our name on a branch and then ran off to the Grandfather Tree aka 'talking tree'.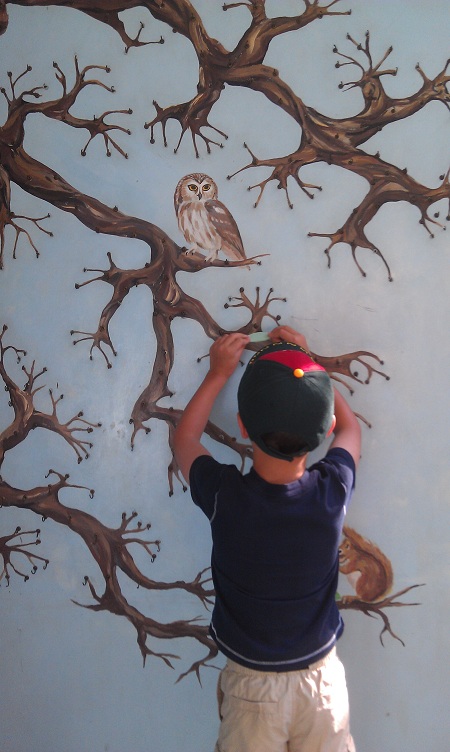 Then we flew in some shoes….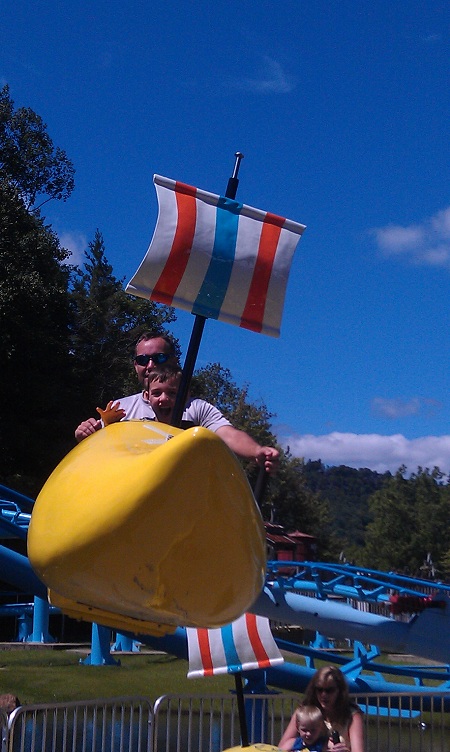 Then they did some farming (just kidding but they did ride tractor's)…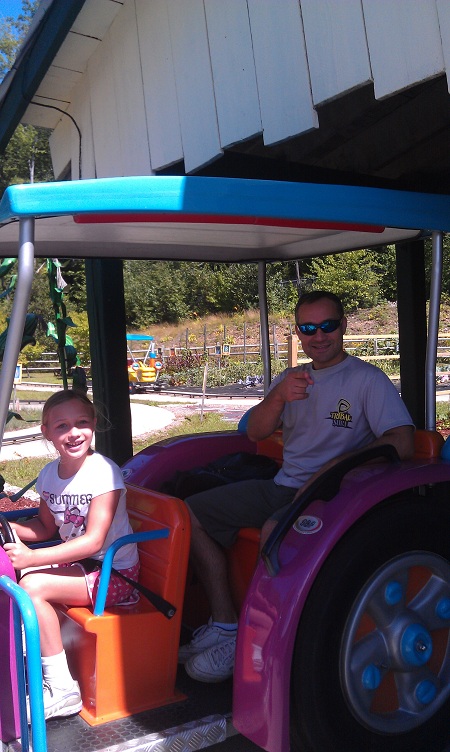 Threw our hands in the air yelling 'Wheeeeee' while on the hot air balloon Ferris wheel….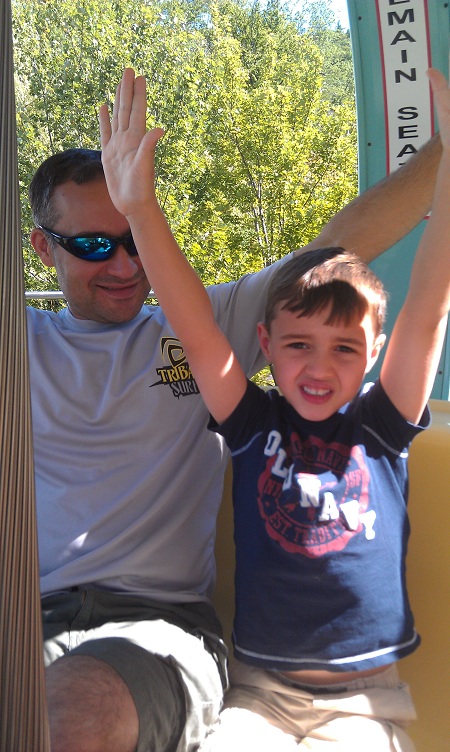 Eventually we burned through our snacks and needed some lunch. Normally, I would have packed something but we decided this time we were going to make some better choices at the Food Fair.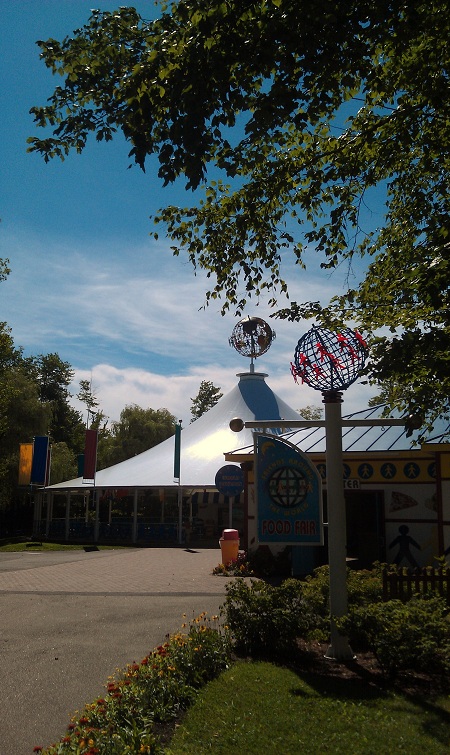 We opted for two ham & cheese wraps, a chicken wrap, a salad topped with grilled chicken along with some carrots and apples.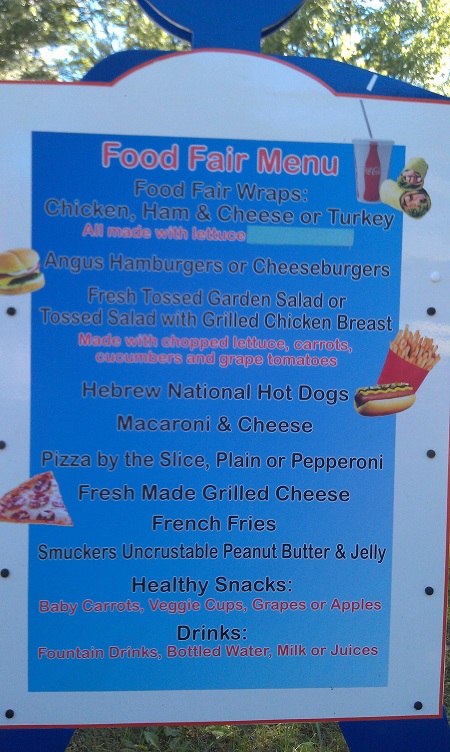 Since the kids refused to let their bellies rest, we took to some slow rides and then hit the newest ride in the park, 'Splash Battle'! Splash Battle is especially fun as even those of us who are not on the ride, get to squirt the people in the boats with water. Naturally, they do their best to get us back.
If you are looking for a really family fun, quality amusement park that is a great value, take your 2-12 year old to Story Land. For reals.
Disclosure: I asked the lovely folks if in exchange for some press and social media loving if we could have some tickets and they said yes. However, it did not cloud my statements I share with you.