If you're new here, you may want to subscribe to my tasty updates.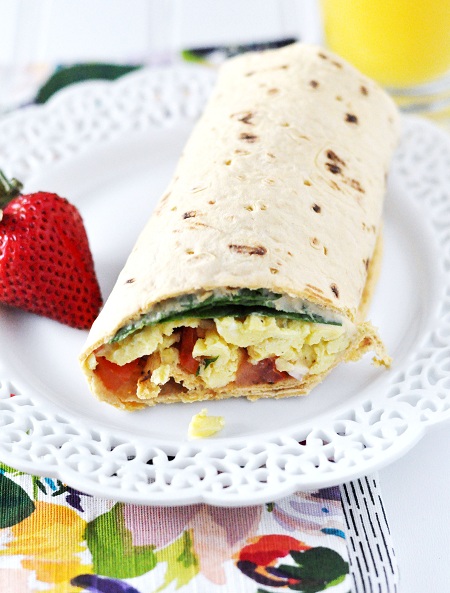 Seeing that Back to School time is approaching quickly, I started thinking about recipes that would be great to grab and go for both yourself and the kids.
Keep an eye out for more of these lists, some of which will feature recipes from around the Blog-o-Sphere!
First up (shown above): Hummus, Egg & Vegetable Breakfast Wrap Recipe
Tomato, Scallion and Cheddar Breakfast Melt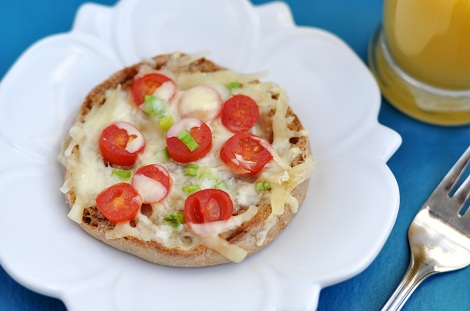 Blueberry Zucchini Chia Muffins Recipe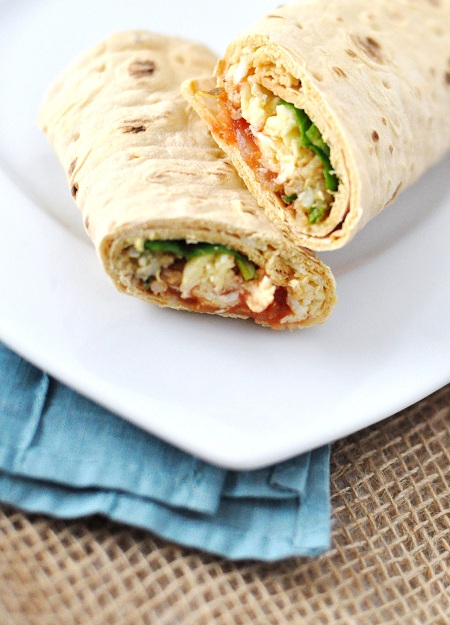 Frothy Pineapple, Banana & Yogurt Smoothie Recipe