You are one smart cookie or donut I should say.
You guessed apple cider donuts after reading my Clyde's story didn't you?
Maybe you should join Mensa.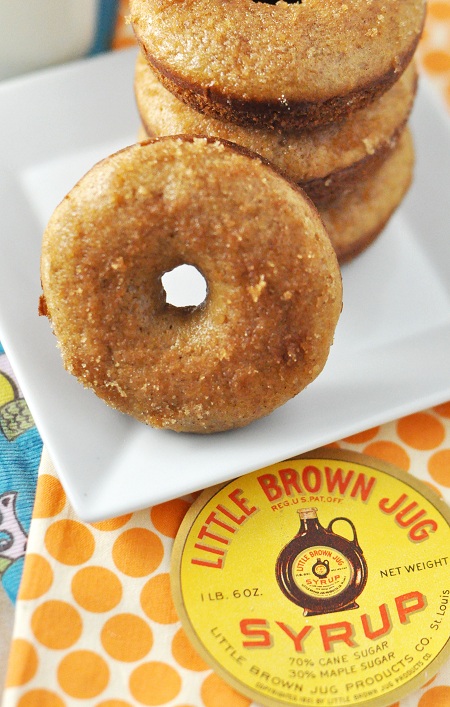 I am back from Vermont and have a busy day preparing for lots of craft time at school tomorrow.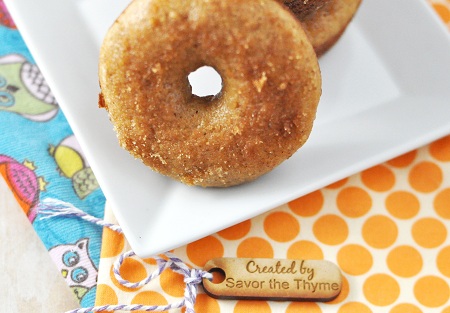 Baked Apple Cider Maple Syrup Donuts with Cinnamon-Sugar Topping  (yield: 12)
Donut Ingredients:
2 cups unbleached all purpose flour
1 teaspoon baking soda
3/4 teaspoon baking powder
1/4 teaspoon salt
2 eggs
1 cup brown sugar, packed
1 teaspoon apple pie spice
1/4 cup canola oil
1/2 cup applesauce, no sugar added
1/3 cup apple cider
3 tablespoons pure maple syrup
baking spray
2 Wilton donut pans
Topping Ingredients
2 tablespoons cinnamon
2 Tablespoons brown sugar
Directions:
1. Preheat oven to 350 degrees Fahrenheit.
2. In a medium bowl, whisk together flour, baking soda, baking powder, and salt and set aside.
3. In a separate bowl, beat the eggs and then add the sugar, apple pie spice, oil, applesauce, apple cider and maple syrup. Mix well.
4. Fold the dry ingredients into the wet ingredients.
5. Spray each pan with baking spray and then fill each donut mold 1/2 full with batter and bake for 9-10 minutes until light brown.
6. Combine the 2 tablespoons each of cinnamon and brown sugar and rub on to donuts once they are almost cool.
Don't these colors look a bit spoooooky?