This morning I was making pumpkin white chocolate chip cupcakes for a fall festival tomorrow and found myself in 'pumpkin' mood.
Then I noticed that I had leftover pumpkin puree in the can and happened to be hungry so I grabbed the blender and started smiling.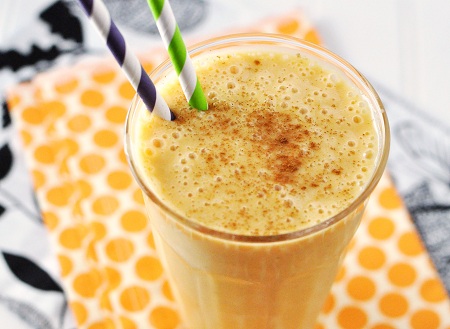 Pumpkin Banana Autumn Smoothie (Yield = 1)
Ingredients:
1 cup of almond milk (or your preferred milk)
1 small banana
2-3 ice cubes
1-2 heaping tablespoons of pumpkin puree
1-2 heaping tablespoons of vanilla Greek yogurt
a dash of pumpkin pie spice or cinnamon, optional
Directions:
Place all items in a blender and blend until frothy.
Don't be intimidated by the smoothies' #1 fan!