It may not be the first time I have used Wonton wraps to make chips and it certainly will not be the last. We are in the middle of using up perishables in the fridge before Superstorm Sandy arrives. Our plan is to turn the perishables into non-perishables or items we can freeze and then heat on the grill.
Now, don't tell me that you are sick of pumpkin 'stuff' cause I am not. So there, take that. Just kidding, you can use any dang ole' spices and seasonings you wish so skip the pumpkin pie spice if you wish!
But our daughter could not resist….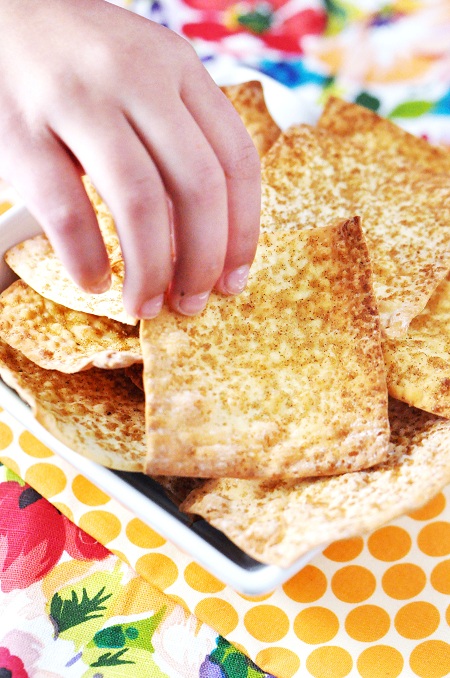 Pumpkin Pie Spice Baked Wonton Chips (Yield = ~ 24)
Ingredients:
24 wonton wrappers
1/4 cup brown sugar
2-3 tablespoons pumpkin pie spice mix
olive oil cooking spray
Directions:
1. Preheat the oven to 400 degrees Fahrenheit.
2. Mix together the brown sugar and pumpkin pie spice (use cinnamon if you don't have the mix) in a bowl and place in a sieve or sifter.
3. Place two cooking racks onto two baking sheets and place 12 wonton wrappers in a single layer on each cooking rack. Lightly spray them with the olive oil spray, dust on the sugar-spice mix and then flip them over. Repeat the process and bake them in the oven for 6-8 minutes, keeping an eye on them after 5 minutes.