I know why you are here: you read ' Candy Party' right? Face it, we all have sugar cravings and sometimes the only thing that will do is a candy bar or really, any candy. But why not grab one that is unjunked?
Don't get me wrong, candy is sugar and is not what I would list as nutritional however, if I or my family is going to have some, shouldn't it be without all the extra junk?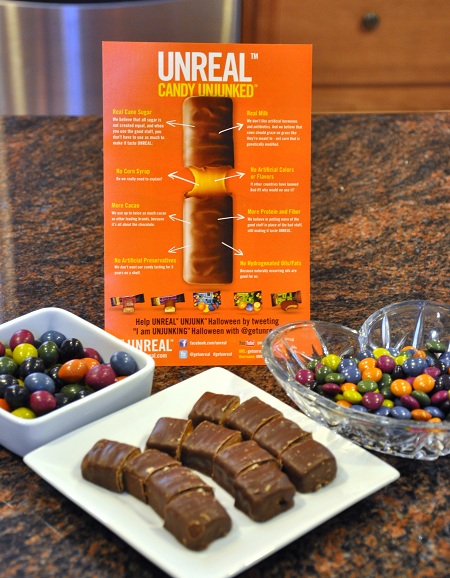 I was intrigued by the Unreal: 'Candy Unjunked' mantra so when asked if I would host a tasting party, I thought um, why not? Who wouldn't want to have friends over to share food, candy and catch up?
The food I prepared included the Caprese Kabobs, Wholly Guacamole Crostini, an Asparagus Gruyere Tart & the Best Dip Ever! The way I see it, I wanted to load them up on veggies before they sample candy.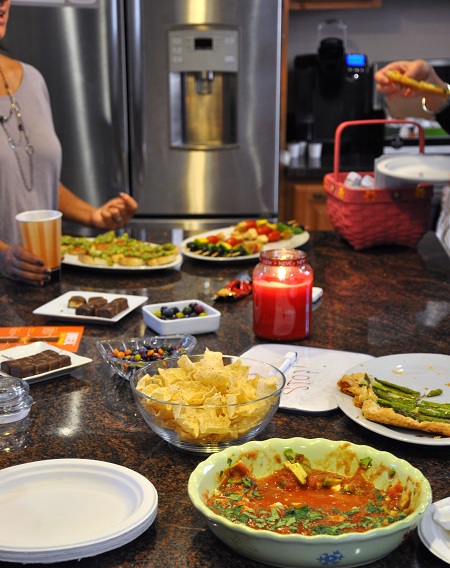 For some, sharing samples was not enough and they got grabby with the full-sized items.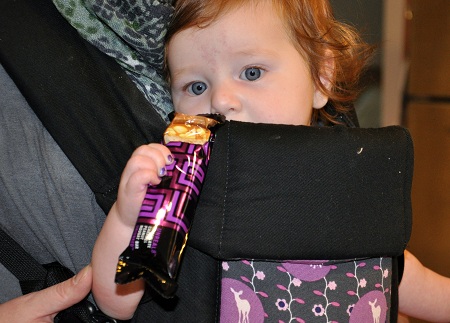 Let me tell you more about Unreal Candy: There is no corn syrup, hydrogenated oils, artificial flavors, synthetic colors or GMO's in this candy.  Unreal candy does contain cane sugar, plenty of cacao, real milk, and organic fruit palm oil. There is less sugar, more fiber and lots more protein than leading competitor brands.
I asked the guests for their feedback and was told: "I loved the Peanut Caramel Nougat Bar! It reminded me of my favorite candy bar. I went to Walgreens the following day and bought the peanut butter cups!! I shared the candy with my kids and it passed their test. They loved it!"
"I really loved the peanut "m&ms" They tasted better than real m&ms. The peanuts seemed like high quality. Honestly EVERYTHING seemed like really high quality, expensive chocolate.
They all wanted to know where they can find the candy and I bet you are wondering as well so look for them at CVS, Walgreens, Kroger, Haggen, BJ's, Michael's, Food 4 less, Staples, TOP, Fred Meyer, Ralph's and other national retailers.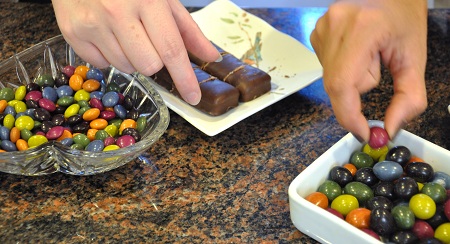 To be honest, I assumed the price would be much higher than the competitive brands but I was wrong. My favorite was the Chocolate Caramel Nougat Bar (competitor would be 3 musketeers) and I was glad I hid one from prying eyes.
Also, you have to watch this really cool video (if you need more incentive, how about the words 'Matt Damon' & 'Giselle Bundchen') about Unreal Candy:
Disclosure: The candy for sampling and gift bags was supplied as well as money to throw the party.