Many of you know that my fitness journey was altered over the summer when I had a car accident.
Now that the physical therapy is becoming more aggressive and I started going back to the gym (stationary bike and lower body, non-weighted exercise only), I have become excited at the prospect of re-starting on a new fitness journey: Regaining Strength, Building Endurance and Healing.
Since this new fitness journey was already on my mind, I was doubly intrigued when I started seeing the Under Armour commercials a few days ago called 'What's Beautiful'.
Will you join in and share your fitness journey? Under Armour is setting out to redefine the female athlete by creating the 'What's Beautiful 'campaign.
This program encourages women to share their fitness journeys (athlete or not, my friends). Set your own personal goal. Then document your journey by posting videos and photos that tell your story from start to victory.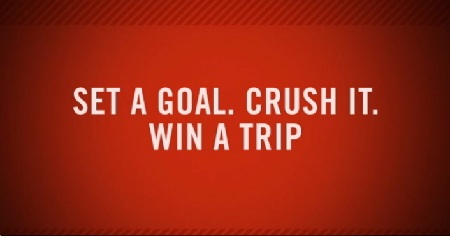 Don't think of yourself as an athlete or athletic? Well maybe you should as the definition of an athlete includes the statement 'A person possessing the acquired traits that are necessary for physical exercise or sport'.
Plus, if you are one to like rewards (who doesn't?), there will also be free gear and support from Under Armour along the way! So get started!
Set your own goal. I know you can do it. Plus, the 10 women with the most impressive journeys will win a trip to Florida to the Under Armour Women's Camp Sweat where you will train with some of the best trainers around my friends. Crush it.
For more support and encouragement, follow along on Twitter with the hashtag #whatsbeautiful
Disclosure: FitFluential LLC compensated me for this Campaign. All opinions are my own.
Work it ladies!!