Believe it or not, we have friends that still do not have power in Rhode Island and bordering CT due to Superstorm Sandy. Therefore, we are doing our best to let them know they are welcome to bring their laundry over for cleaning as well as their hungry bellies for stuffing.
Seeing that we want it to be comforting and yummy (affordable and easy to make in large batches is a plus too!), this recipe grabbed our attention. Last Friday afternoon, we had some friends over and told them to flip on the T.V. and relax. The Rachael Ray show came on and near the need of the show, Ms. Ray made a Fat Spaghetti with Bacon and Artichokes recipe.
My daughter freaked out over the fact that there as bacon and spaghetti in one dish – she did not even seem to notice that there was silly chatter about Artichoke Hearts so I knew this would be a great dish for one and all. Plus, kids would eat it with bacon and it would be a bit more sophisticated for adults.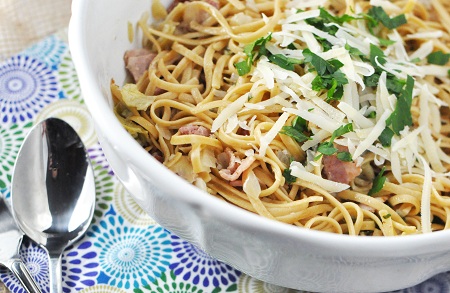 The only modifications I made was to use Linguini, no wine but extra stock, and only a 1/2 can of the hearts.
Speaking of Super Storm Sandy: we drove a few miles down the road to see the devastation and how we could help. As you can see, the main entrances to the coastal area were still blocked but….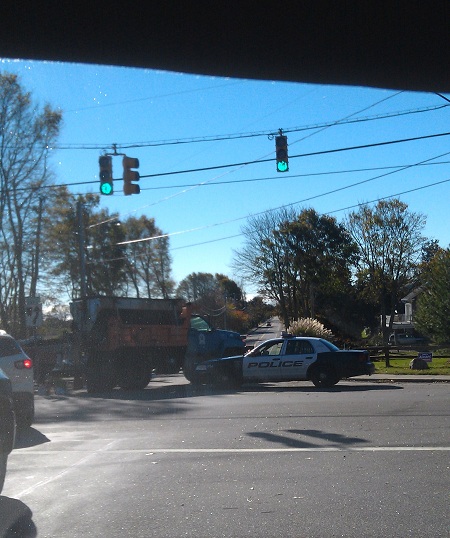 I found a side road I could turn onto but found a house blocking the road. The house does not belong in the middle of the road.