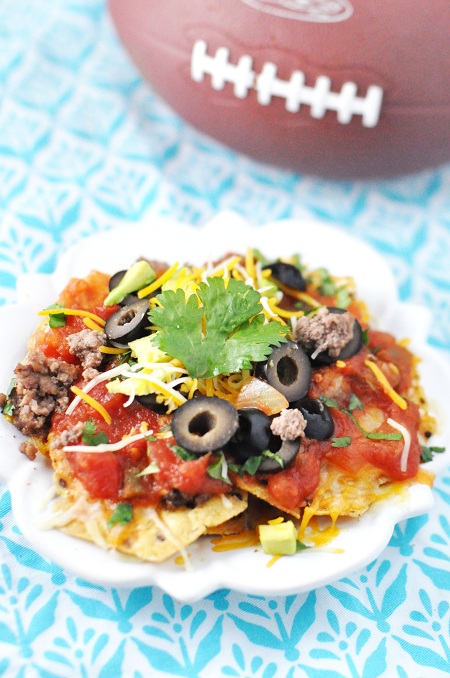 Yes, nacho time my friends!!!
It is also time to get you to try Bison. Correct, as in Buffalo.
Intimidated? Do what I did with the kids, and mini-size it. Plus, with the flu epidemic going around, it is best to keep everyone's paws off your food.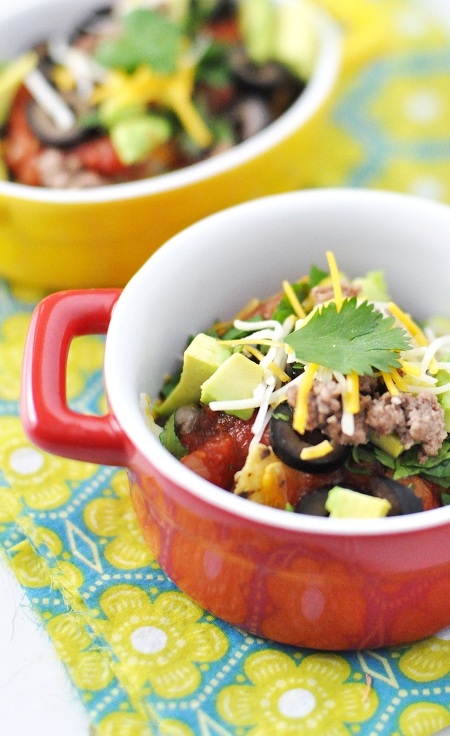 Individual Bison Nachos Recipe
Ingredients:
Quality tortilla chips
Shredded cheese (I use a cheddar/monterey jack blend)
Ground bison
Salsa
Avocado
Olives, chopped
Cilantro, chopped
Directions:
1. Cook the ground bison and set aside.
2. Preheat the oven to 350 degrees (or you can simplify and use the microwave if making only 1-2 servings).
3. Place the tortilla chips on a oven safe dish, top with cheese and bison. Repeat for as many layers as you need. Bake until the cheese is melted.
4. Meanwhile, chop and prepare the salsa through avocado. Remove the tortilla chips from the oven, top with remaining ingredients and serve.
p.s. Add beans, I meant to but forgot. I guess I was just too excited to gobble these up!