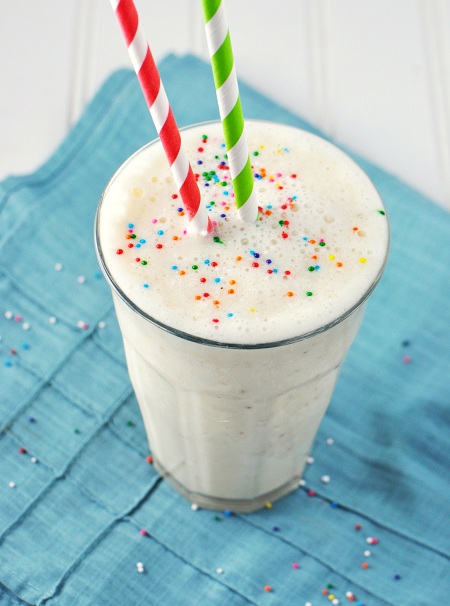 As with many, the goal to drop a few pounds, commit to new fitness goals or simply incorporate healthier habits in our lives have been planned.
Also, as with many of us, we all have food and taste preferences and find that there are simply some we cannot give up or substitute. For me, I must have half and half in my coffee but I can happily substitute my beloved cheddar with 50% reduced fat cheddar.
I also find other ways to cut down on fat or unnecessary calories without compromising on taste. So, I took my famous bananas foster milkshake and swapped out a few items to 'lighten things up'.
I swapped the 1% milk with Unsweetened Vanilla Almond Milk , saving 40 calories alone. I replaced the ice cream with frozen yogurt, saving 8 grams of fat and the caramel is replaced with the natural sweetener, honey.
*Savor the Thyme Tip: If you want the kids to try a fruit smoothie, toss some sprinkles on top and it will be too hard for them to resist'*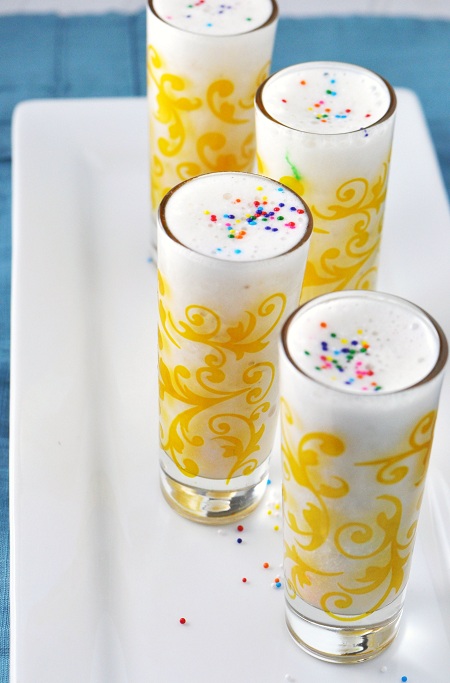 Trust me, it is still amazing and if you want to impress your friends, invite them over and blend up a batch with rum included……now they are bananas foster shots!
Skinny Bananas Foster Almond Milkshake Smoothie (Yield = 1 serving)
Ingredients:
1/2 cup PureAlmond Unsweetened Vanilla Milk
1/2 cup nonfat Greek frozen yogurt
1 banana
½ teaspoon of ground cinnamon
1 teaspoon of honey
A few ice cubes, optional (for use as thickener)
A few splashes of rum, optional
Directions:
1. Place all ingredients into a blender except the caramel and pulse the ice crush button 5-6 times.
2. Use the blend or puree function while you drizzle the honey into the blender from the opening/hole in the lid and pulse a few times (or simply drizzle the honey on top afterwards).
What lighter foods do you swap out in your favorite recipes?