I have always been self-conscious about my teeth and smile. My center two top teeth are a bit angled out and to me, seem a bit like rabbit teeth. In addition my upper and lower right incisor and canine teeth are 'buckled' aka crooked and stick out.
In fact, when I smile at a certain angle, you can't even see my right upper incisor as demonstrated above. Never mind that my upper teeth on my right side don't meet my lower teeth as they do on the left side. I recall our dentist advising me to get braces when I was young but my mom could not afford them and we did not have dental insurance to assist therefore, no bracket and wires to straighten my teeth.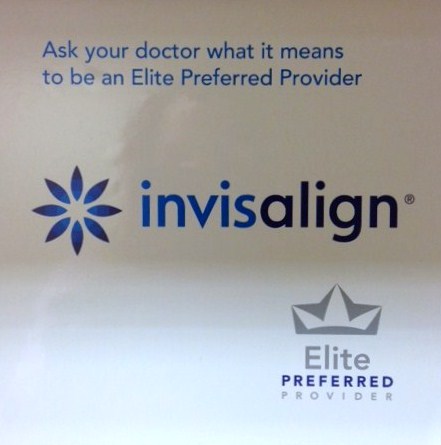 Honestly, I have been thinking about Invisalign for the past two years but sort of thought that I shouldn't bother fixing my over 40-year old teeth although the badly crooked upper incisor often hits a lower tooth. Plus, I knew straighter teeth would boost my confidence.
Therefore, when Invisalign contacted me in February to see my interest in joining the Invisalign Mom Board, I think I scared the woman I spoke to with my enthusiasm and squealing. I told her how much I had wanted Invisalign and hoped the Orthodontist would say I was a good candidate.
The first step was to locate a highly qualified Orthodontist in my area using the 'Doctor Locator'. The locator lists the doctors by their experience level (Elite Preferred -> Premier Preferred -> Preferred), based on their frequency of using Invisalign. The locator also indicated whether they have the new iTero system which I will share more about shortly.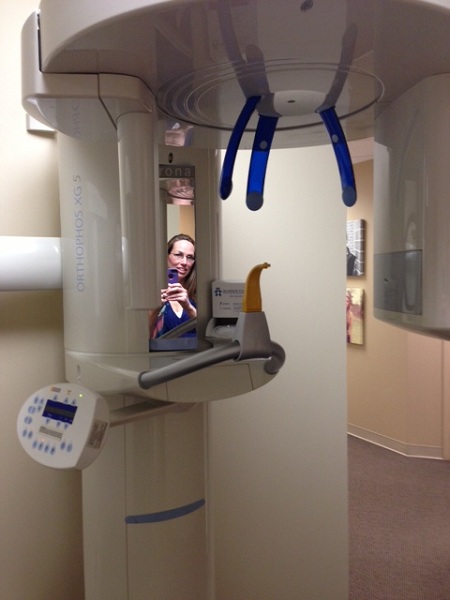 When I first arrived at the office I received a lively and kind greeting by the office staff, followed by a walk over to this alien looking X-ray machine. This machine does a thorough 360-degree view and produces an amazing x-ray that the doctor reviews as part of your exam in determining if you (teeth, jaw, roots etc) are a good candidate.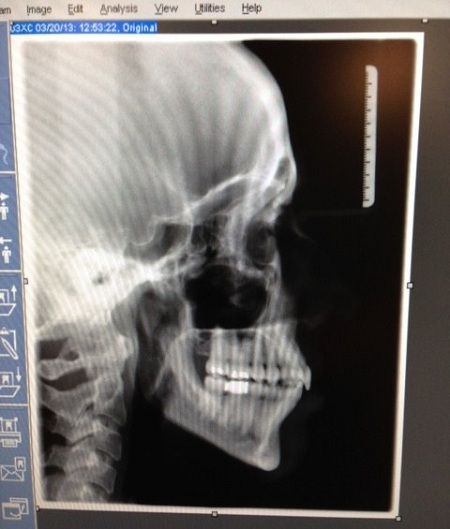 I was then escorted into a room and got to do all kinds of posing with my mouth held wide open so that the technician could get some in-depth photos of my teeth and how they are lined up from all angles.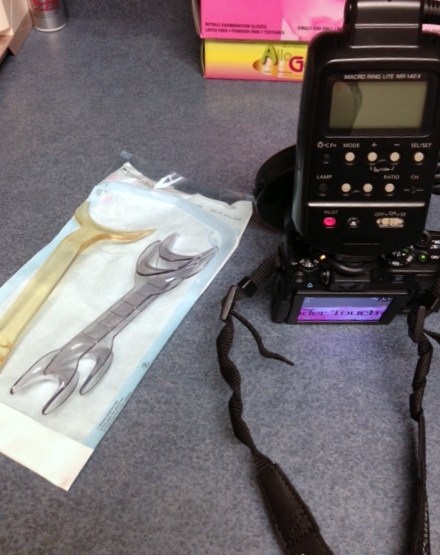 I then spent some time with an assistant chatting about details of the procedure while the doctor was reviewing my x-rays, photos etc. The doctor came in and looked around in my mouth. He then sat me down and let me know that he did think I was a good candidate for Invisalign.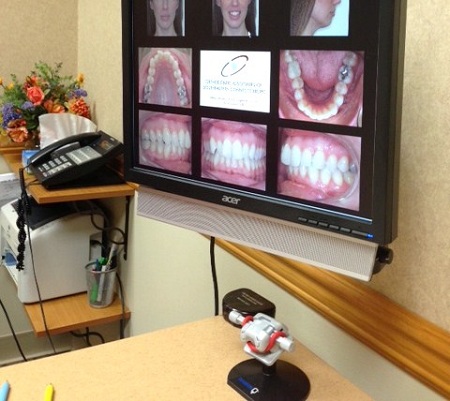 The next step was to have the intra-oral scan/digital impressions made of my teeth as shown below using the iTero system. Pretty amazing right?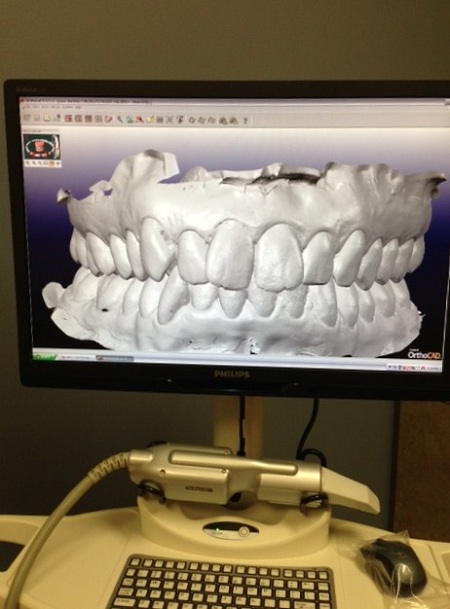 I will be getting my aligners and starting treatment this month. The plan is for 18 months of treatment and I will be sharing all of the details with you throughout my treatment.
Disclosure: I am a member of the Invisalign Mom Advisory Board. I will be receiving complimentary treatment from Invisalign, but all opinions expressed are my own. http://shout.lt/ggGP