Yesterday was one for the record book. Lydia came over early so we could prepare four recipes from Rhode Island Recipes  Cookbook in preparation for a photo-shoot and interview with the Providence Journal.
I am not going to share too many details as you can find them on the Rhode Island Recipes website however, I will share a few photos.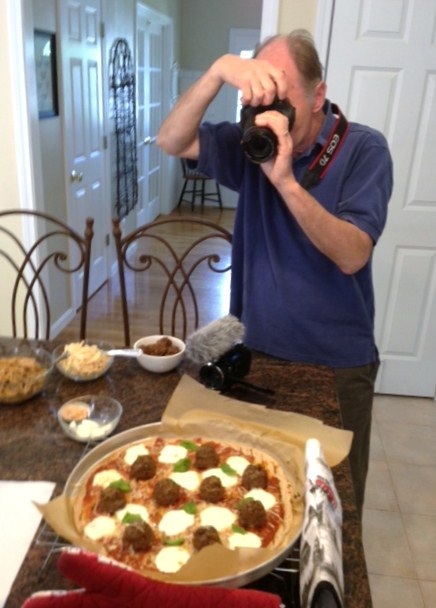 Answering questions while wrapping coffee chicken-chipotle sandwiches.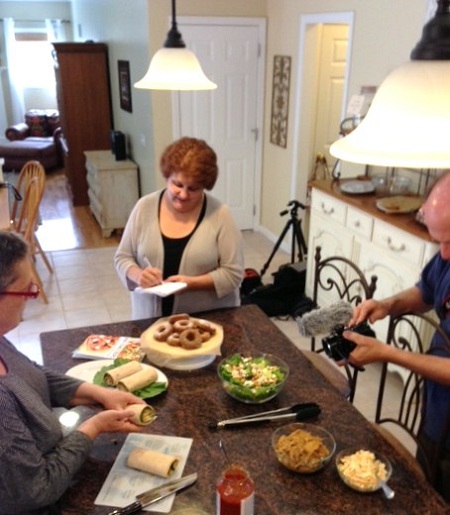 A basket of iconic Rhode Island food products used in the book.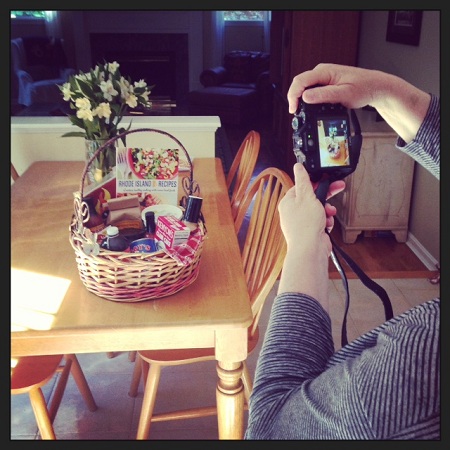 We will let you know when the article will be published!