Yesterday I woke today to a pleasant surprise: My blog listed in the regional Whole Foods Magazine in the 'On The Web: Blogs We Love' section! I had a big smile on my face and felt full of pride all day.
While I smiling, I was also preparing for get Kenyon's Gristmill Johnny Cake Festival. The festival runs this Saturday and Sunday, October 19th & 20th and I will be there, with Lydia, signing our book, 'Rhode Island Recipes'..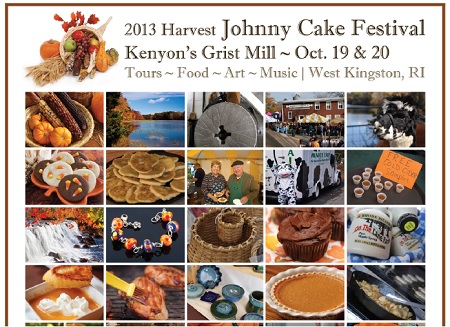 By the way, not only are we signing books, there are also gift baskets to be given away. They took me a while to decorate, thanks to my 'helper'.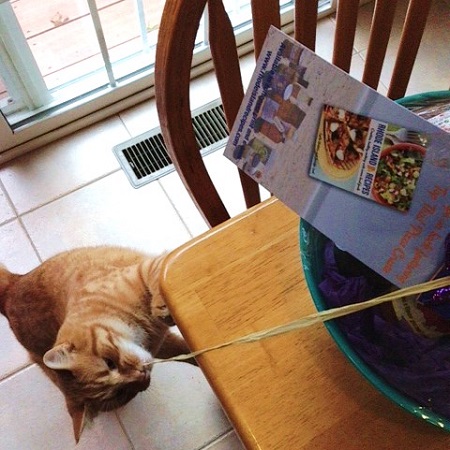 Speaking on our book, we decided that some of you might want to browse through the ebook before you order a bunch of print copies for Holiday gift-giving therefore, we put the ebook on sale for only $4.99. Grab it now before the price goes back up.