Something funny happened yesterday. Well, I found it quite amusing and I hope you do as well: I was finally able to sit down at 11:30 a.m. yesterday to begin going through the emails from my three (yes, 3) email accounts.
The first email I noticed appeared to be spam at first glance however, I recognized the sender's name. This email is titled 'rejection'. Yes, REJECTION. I read the email which itself was a kindly written notice that I was not getting the position. I peered at the subject line again and broke out into laughter.
I thought  'Seriously, why would someone title the email 'rejection'?'. 'Regarding the position' maybe, 'follow up to your interview on 10/x/13' maybe, but rejection. Barely containing myself, I showed it to my husband who thought I typed up the email as a joke. Nope. I then called a friend, who broke out into laughter as well.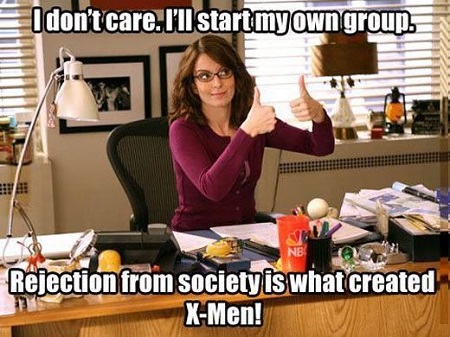 This email could have upset me, bummed me out, or all out put me in a down mood, but it did not, I chuckled all day long.
However, it did made me think that it would be a good time to indulge in some comfort food so I tossed the following question out via social media: 'What is your ultimate comfort food?' Here are the responses and some links to recipes.
#1: Macaroni & Cheese: Slow Cooker Creamy Fettuccine Mac & Cheese, Mac & Cheese with Pancetta and Mushrooms & Homemade Stovetop Spaghetti 'Mac' and Cheese Recipe
#2: Chocolate: Baked Dark Chocolate Cinnamon Roll French Toast Bread Pudding, Chocolate with Vanilla Wafer Bourbon Balls (liquor in the here too!) & Homemade Peanut Butter Chocolate Cups
#3: Chicken & Noodles: Classic Chicken Noodle Soup & Tomato Braised Slow Cooker Chicken Recipe
Other included Grilled Cheese, Vegan Cream of potato soup, Pumpkin Pie, and French Canadian meat pie.