We had a blast at our Disney Side @Home Celebration today! Since 'Disney Side' to me means family, friends, fun, silliness and laughing, we invited some friends over to play games, nibble on snacks and have a fun afternoon together. A fun D.I.Y 'photo booth' was a perfect touch.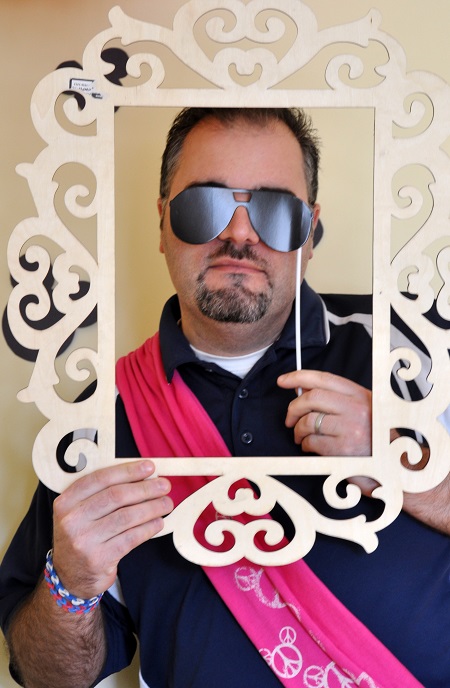 Photo props helped people show their silly side a.k.a Disney Side. We also played Twister, which looked a bit 'Disney' because we added ears to some of the circles.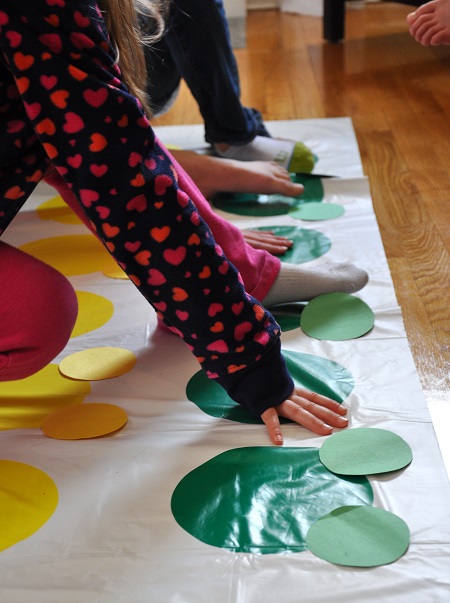 It may have gotten a bit out of hand….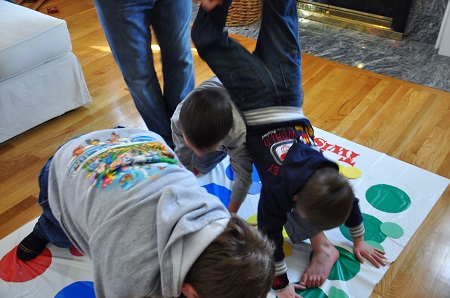 For food, I made Mickey shaped PB&J, a fruit platter that included some Mickey shaped pineapple…..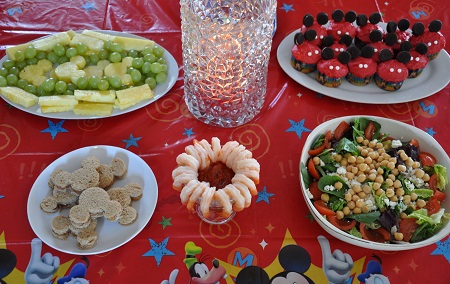 A Salad, Mickey inspired cupcakes and my friend brought some chocolate covered strawberries. We also made some Mickey head shaped chocolate chip cookies.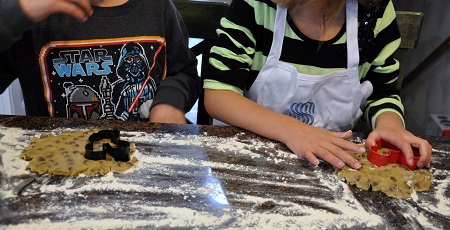 The gift bags contained Hanes T-shirts, HP photo cards paper, cransins and more! To make the gift bags, I simply cut Mickey Mouse shaped heads from black construction paper and glued them to red bags.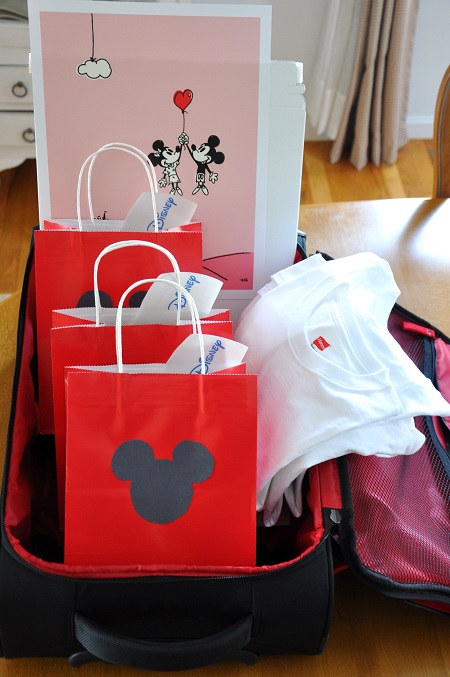 See how others show their DisneySide by visiting DisneySide.com
Disclosure: I was provided with party items and gift bag contents by MomSelect & Disney.