Today was my first day working back working, in an office, for a clinical research company. I packed snacks to stock at my desk as well as packing a yummy lunch. I wasn't sure what amenities would there would be but it ends up that there is a nice kitchen with all kinds of accoutrements, including a Keurig with coffee pods!
Snacks included pita chips, almonds, dried cranberries, bars, raisins and some water. I also have a long commute, so I brought the water in case I need to grab one for the road.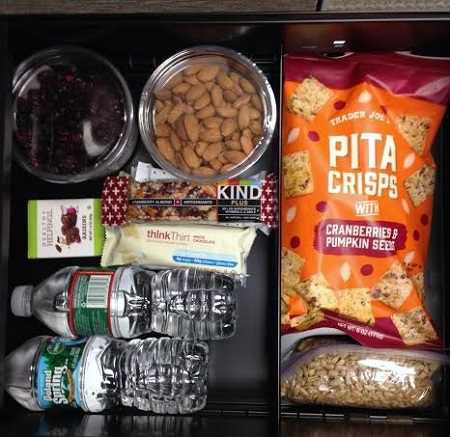 While waiting for some documents, I did a bit of decorating. I mean, I simply must break up the gray cubicle landscape.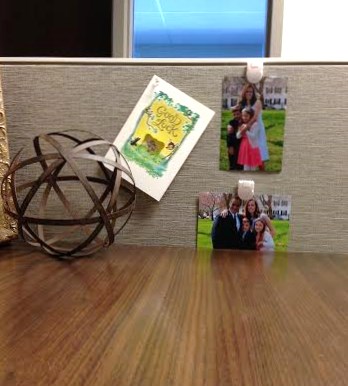 For lunch, I packed a cheddar cheese stick, strawberries and a hummus, lettuce, and feta with some reduced balsamic drizzled on top. Yum!
I was sure happy to see the munchkins when I got up and wrapped up the day by doing some planting with them, doing some laundry, dishes and then we all went for a short walk. Now, since I was lucky enough to come down with a cold, just in time for the new job, I need to get some sleep. Night!