I am rather convinced that our family is the only one in the America that didn't have or use a 'DVR'. Friends would say, 'Just DVR it' and my reply left them in disbelief. Well, lately the kids have been noting the Contour by Cox commercials and asked if we could get 'it'.
Now that they are eight and ten years old, they have shows that they are interested in that are not on at convenient times ('Diggers', 'Do you think you would survive?', 'Dog with a blog' etc). In addition, I miss out on my favorite show, unless they are on after 10 at night, so when an opportunity came along to work with Cox Cable and try out Contour, I jumped at the chance.
We have only had Contour by Cox for a few days, I have most enjoyed being able to set up individual personal profiles (up to 8 profiles) for each family member. This means, your hubby can have his favorite shows under his profile, you can have yours and the kids can have theirs! I have loved being able to relax and watch my favorite shows that I was not able to watch when they originally aired. Since we can store up to 1000 shows, we will be able to record plenty of our favorites for sure.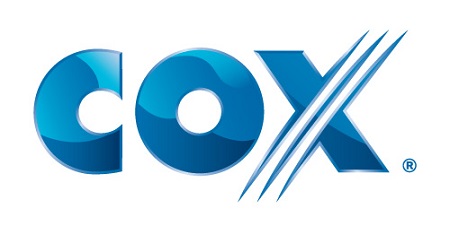 If you haven't heard of Contour by Cox, it is way more than DVR! Contour is simple, intelligently, and effective. It allows you, the viewer, to be in total control of what you watch and how you watch it. Not only can you watch personalized TV at home, you can also watch it online or from your iPad! Features include:
 A Contour Guide – the easy navigation and user interface. The key feature being the recommendation engine that actually suggests new shows for you based on your viewing habits.
Contour App – It acts just like the guide but you also have access to over 90 channels of live TV and video on demand selections. Plus, you can set your DVR recordings from your tablet or iPads, and start watching a show on it, pause and continue watching the show on their television when you're home (depending on video rights) – no joking! You can also access On DEMAND titles anywhere in your home, from your iPad or tablet. (compatible devices include iOS6.x or higher and Android OS 4.2 devices).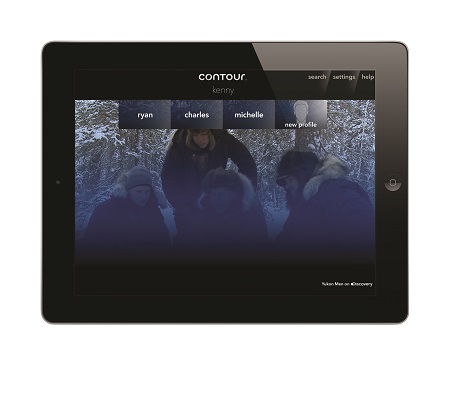 DVR capabilities – Contour allows viewers to record up to 6 shows at one time or you can record 5 while watching one.
Music Choice Plus  – I have not yet used this but my daughter will love it. Music Choice On DEMAND videos will increase from 100's to 1000's, you can schedule up to 14 music videos to play in a row and they have enhanced the speed and ease at which you can find artists, songs, genres, and keywords. Speaking of music, you can now connect your

Pandora

account through your Contour guide! Yes, this can also be personalized for each user and Contour changes made through Contour automatically are reflected in Pandora on other devices (and vice versa)
Finally, there have clear graphics, an opacity option for Closed Captioning and recording options for live sports events.  As soon as the installation man left, I started playing!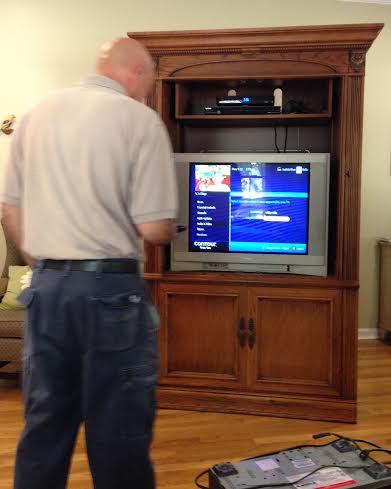 Currently, Contour by Cox is available in  San Diego, Orange County, Rhode Island, Cleveland, Kansas, Baton Rouge, Connecticut, Central Florida, New Orleans, Omaha, Oklahoma City, Hampton Roads, Roanoke, Macon, Las Vegas, Tulsa, Gulf Coast, No. Virginia, and Arizona.
Disclosure: In addition to compensation, we are receiving a trial membership so I can honestly share my experience and thoughts.