This past Friday, I took my friend out for her birthday to dinner at the Red Lantern Restaurant in the Foxwoods Resort Casino (followed by the show Cirque Éloize which was amazing – more coming soon).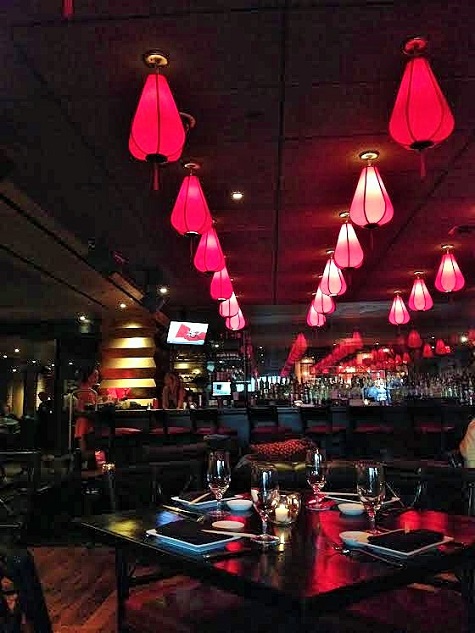 We began with two appetizers and a pair of drinks. My friend choose the Duck Buns and the Chicken Lettuce Wraps – both were delicious and I would have taken home a vat of their plum sauce if they had let me.
Looks damn yummy don't it?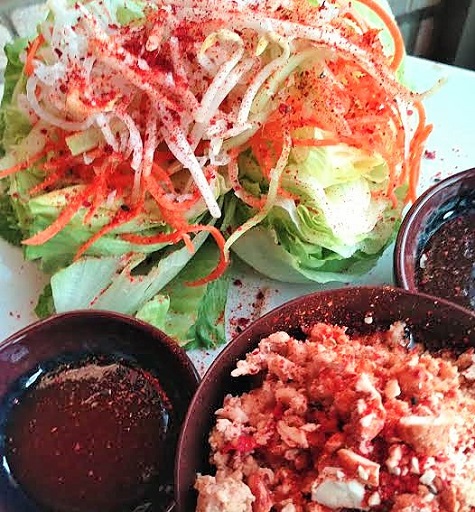 We then sat back to enjoy the ambiance and our drinks before delving into our meals: Singapore Street Noodles and Szechuan Salmon. Both the Salmon and vegetables were perfectly cooked and I had the waitress bring me more avocado puree because I wanted to bathe in it.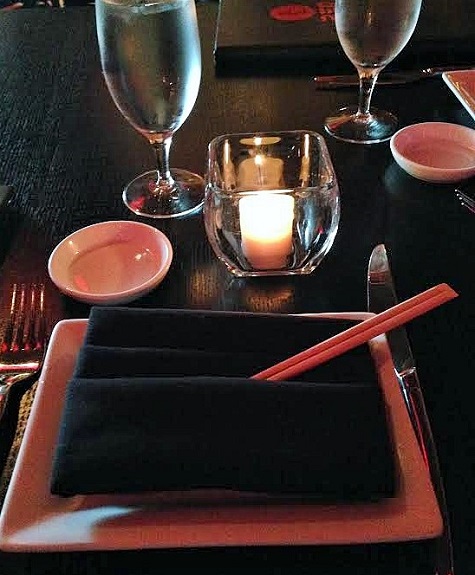 My friends noodle dish was a bit on the dry side, but one of the pluses of eating at a fine dining establishment is that they bend over backwards to make you happy, and so a serving of extra broth made the dish just what the 'doctor' ordered.
Since I did not have my big girl camera and it got super dark, I do not have any main dish photos to share however, I did grab this one off their website.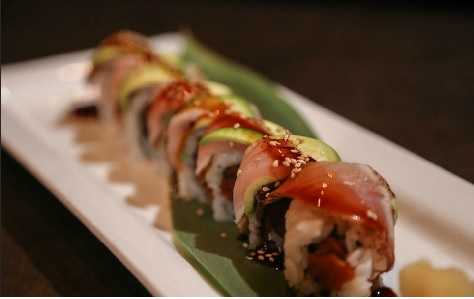 Also, Ellen, as in Ellen DeGeneres was at the casino – See?!